Wikipedia tells us that a libation is actually the ritual pouring of a liquid - an offering to a deity or spirit. Over time, the practice moved from grains to wine and other alcohol, but the "spirit-ual" nature still carries ceremonial significance.
In fact, it is that ceremonial aspect which makes a cocktail at cruising altitude so different than one at sea level. We're 30,000 feet in the air – detached from the world and its cares – and enjoying a cocktail in that rarefied environment makes it that much more special. Even before a drop of alcohol hits the cocktail glass, there's the expectation of being transported as you're being transported.
We all know the limitations of the bar cart on commercial flights: a boring selection of midget bottes; a flight attendant with primitive mixology skill; and ice of questionable origins. On the other hand, private aviation offers a libation-liberating menu of options, here at XO we are particularly obsessed with an impeccably-stocked bar. Our team is constantly seeking out the latest artisanal gins, craft vodkas, and undiscovered by 30,000-thousand-feet-worthy vineyards.
If you're looking for some cocktail suggestions, may we offer these – with a toast to your good health – and a reminder to stay hydrated.
Bloody Mary (or a Bloody Maria)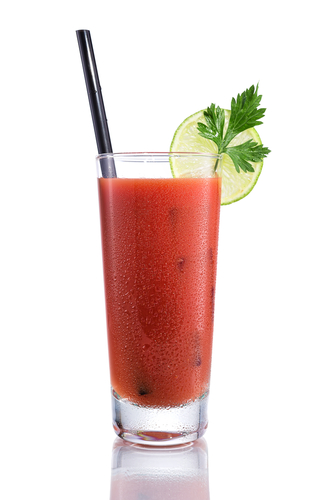 This is the classic drink of flyers everywhere, but be assured that at XO we don't bust out those little cans of Mott's tomato juice. We prefer our Bloody Mary with Ketel One, a sprinkle of salt and pepper, a chunky lemon wedge and finally, a healthy dollop of horseradish and splash of Worcestershire sauce.
Keep in mind that our taste buds lose about 30% of their ability to taste sweet and salty foods when we're flying, so don't be afraid to go a bit heavy those flavors. On the other hand, the umami in tomato juice actually tastes richer and more complex at higher altitudes, making the classic an even better choice.
Mimosa (or a Grapefruit Mimosa)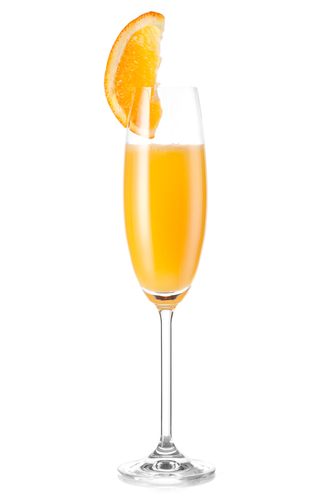 The delicacy of champagne is, tragically, no match for high altitudes and pressurized cabins. But there are elegant workarounds, and one of our favorites is the classic mimosa. Fortunately, as with tomato juice, the fruit content of the orange is intensified by high flying, so the orange flavor adds some vitality back to the champagne. For an unexpected twist, try a grapefruit mimosa, or even better – given that we're in full holiday mode – how about a Poinsettia, which is cranberry-based mimosa.
Hot Toddy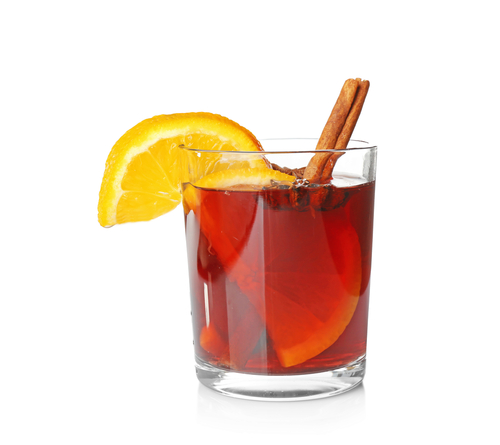 This is an under-looked flight cocktail, given how easy it is to whip together. Hot tea is ubiquitous, and when added your favorite whiskey, you have a drink that warms the body and soul, especially if you feel a winter cold coming on. A bit of honey and a lemon wedge are the final flourish. The experts at VinePair have selected six whiskeys that make the perfect hot toddy, and it's worth checking out their hot list here.
The Paper Plane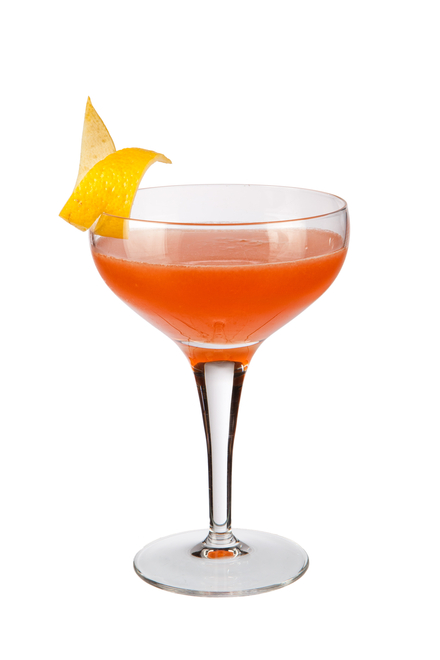 No, we didn't make this up and we have Sam Ross, an Australian bartender to thank for it. According to Liquor.com, "it's a modern variation on the Last Word —this time made with equal parts bourbon, Amaro Nonino, Aperol and lemon juice." (You might have to call ahead for those ingredients!) The website goes on to say that the drink was "Supposedly inspired by M.I.A.'s smash hit "Paper Plane…and the cocktail strikes a beautiful balance between bitter, sour and herbal notes."
Juan Collins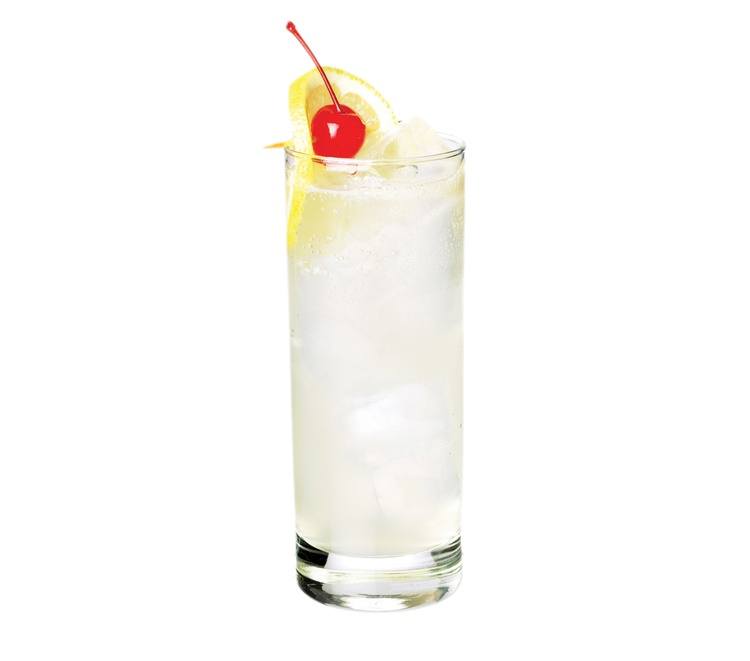 We all know the Tom Collins, which can be traced back to 1876 and the notes of Jerry Thomas, who DrinkMaven defines as the "father of American mixology." Tom's Latino cousin Juan can be composed by putting a few lemon wedges in the bottom of a glass, with a bit of sugar. Add your favorite tequila, a splash of club soda, and raise a toast to Jerry Thomas.

The last recipe we'll provide is metaphorical and admittedly self-serving. It's the recipe for the world's best private aviation company. Combine the technology chops of JetSmarter, the legendary reputation of XOJet, stir gently, and you have the new XO. On Demand private travel that is the worthy of the finest libations.
If you would like more information about this post, or any of our Membership Programs, please feel free to contact our team:
Schedule A Call With Our US Team
Schedule A Call With Our EU Team
Schedule A Call With Our MENA Team
XO is a foreign air charter broker. It is not a direct air carrier and does not operate any aircraft. All flights will be operated by properly licensed air carriers or foreign air carriers. All services are subject to the terms and conditions available at flyxo.com/legal. Fla. Seller of Travel Ref. No. ST42114