Back
Celebrate Father's Day with XO
Jun 7, 2022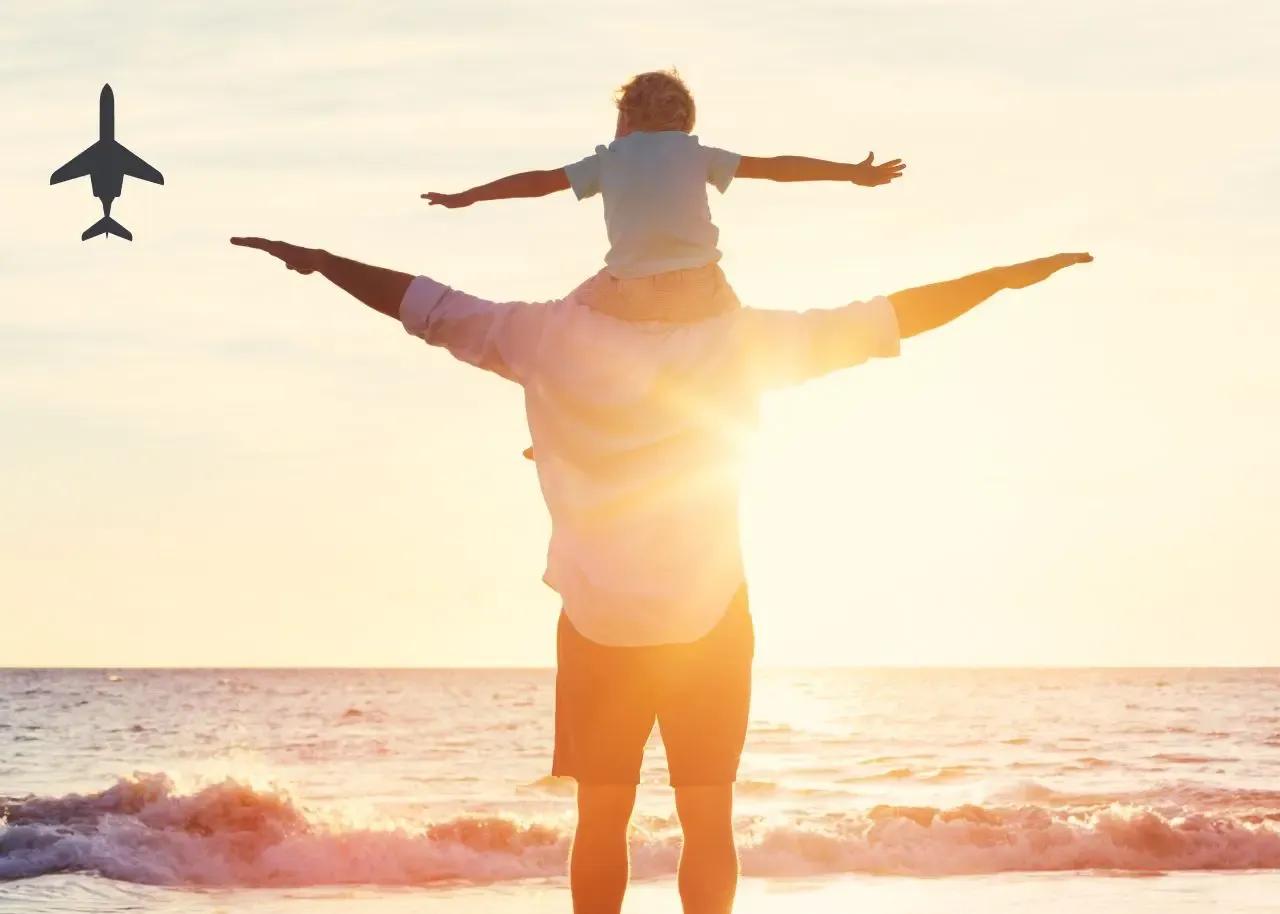 Father's Day is just a couple of weeks away, and XO wants you to take Dad on a special getaway, book a flight to see him, or even give him the gift of XO Membership. 
We're sure there's a special place he'd like to travel to and there is almost no destination we can't fly to. From golf outings in the Sunshine State to a food tour in Italy to a ball game in Chicago at one of the last original stadiums in the country, there's no escape too big for your father. Look no further than the XO mobile app to book your private flight to such amazing destinations as West Palm Beach, Rome, or Chicago. Contact an Aviation Advisor with any questions you may have regarding travel.
And seeing as we always aim to make your travel experience seamless and stress-free, we'd like to also recommend some great tech-forward gift ideas for the big guy:
Apple Air Tag - Keep track of your items during your travels with this easy-to-use device. Small and simple to place on your keys, in a backpack, or in your luggage during your journeys, Apple Air Tags provide you with the ability to monitor your belongings right from your smartphone. You can even have them personalized.
Sony WH-1000XM4 Wireless Noise-Canceling Headphones - Once in flight, Dad can drown out all of his surroundings and listen to his favorite podcast or watch a movie without disturbing any other travelers. These wireless headphones come equipped with industry-leading Dual Noise Sensor technology, so Dad can get the peace and quiet he's always wanted.
Boom 14-Way Cart Bag - This innovative golf bag offers a new way for your father to enjoy his golf game. The built-in speakers in the Boom Bag allow him to bring his favorite playlist to the course by simply connecting his device to the wireless controller and plugging in the speakers. 
Rapsodo Mobile Launch Monitor for Golf - Much like the XO mobile app, the revolutionary tech in this golf monitor has completely changed the game. Including such features as a shot tracer, video replay, and a shot library, this is an invaluable tool for any golfer looking to improve their game.
To learn more about this post, our Membership Programs, or some of our top flight routes such as Boston to Miami, Miami to Los Angeles, or New York to Chicago, please feel free to contact our team:
Schedule A Call With Our US Team
Schedule A Call With Our EU Team
XO Global LLC is not a direct air carrier and does not operate any aircraft. All flights will be operated by properly licensed US or foreign air carriers. All services are subject to the terms and conditions available at flyxo.com/legal/. Fla. Seller of Travel Ref. No. ST42114. Apple, Sony, Sun Mountain, and  Rapsodo are not participants in or sponsors of this promotion