Back
Get to know XO: An interview with Vinay Roy
Apr 12, 2023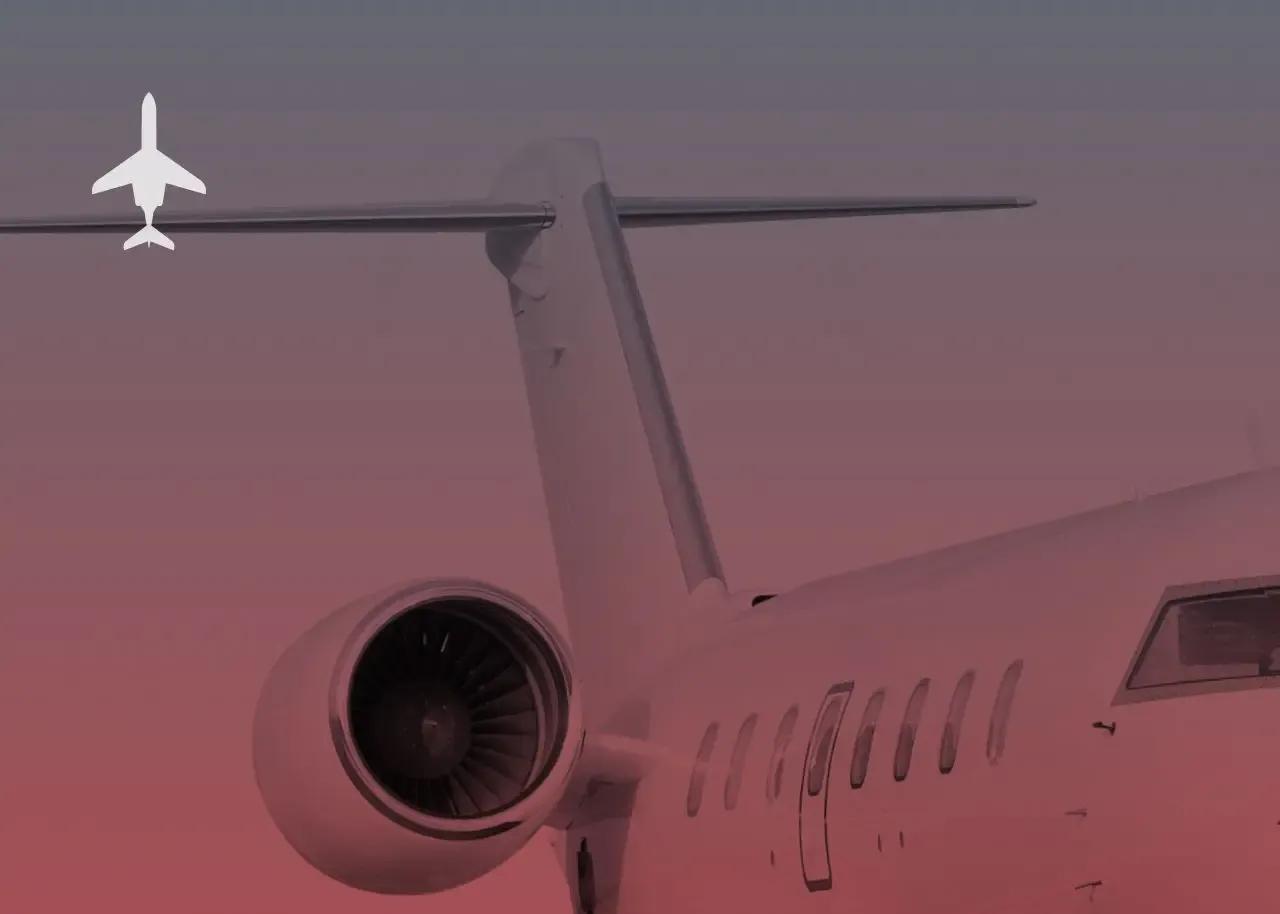 When most people think about private aviation, what goes through their minds is the unique experience it represents – convenience, productivity gains, privacy, and security.
Not top-of-mind, however, is the role of technology.  But at XO, technology – in the form of artificial intelligence and machine learning – is at the forefront of what differentiates us and what the future of the industry holds.
Our commitment to data science is at the core of the team we are building out, one that is the equal of anyone who operates in the transportation, travel, and mobility industries.  With that in mind, we recently sat down with Vinay Roy, SVP of Product, Vista Global Holding (XO's parent company).
XO: You have an MBA from the University of California Berkeley with a focus on artificial intelligence and machine learning. You are also teaching those subjects as Head Instructor at the Executive Program there. How would you define data science in one sentence?
Vinay:  Data science is the art of converting data into insight. So at the end of the day, data science is nothing but an optimization problem that has its roots in mathematics.
XO: You worked at Apple and then a startup, where you had some really interesting problem statements. Can you share some insights into what your startup role was?
Vinay: Yes, I worked at a startup, which was a marketplace for long-term stays. I was leading the demand growth engine right from bringing users to the funnel to converting them as first-time renters to winning them over as brand ambassadors.
An interesting problem I worked on was to determine the price to accept a booking. The goal was to minimize the time the property remained vacant. We learned that people would be willing to pay more in order to book in advance; the security was worth the premium.
XO: What attracted you to XO?
Vinay: I am fascinated by the impact of data science on three applications:
The aviation sector, as this sector has been using machine learning way before any other sector. Marketplaces such as Uber/AirBNB etc., as matching supply and demand at scale opens an opportunity to many interesting problem spaces that only machine learning can solve, and pricing optimization.
What I realized was the data science team at XO and Vista Global Holding was operating at the intersection of these problem spaces. As one of my mentors here says, this is a builder's paradise. If someone is interested in solving interesting and complex data science and machine learning problems, there cannot be a better team and place to work for.
When I first spoke with the leadership team at XO, what attracted me was the vision and passion for solving user problems. I saw how each team member was obsessed with serving our customers in the best possible way. This customer-first attitude is inspiring and energizing, to say the least.
XO: Let's move on to some of the data science opportunities you have at XO.
Vinay: We are investing in both general technology and data science. For example, unified search so that users can search both seats and charters in one experience, calendar pricing to allow users to find the best prices without having to repeat searches, a streamlined checkout experience, digitizing the whole user journey from booking to invoicing to catering to statements that will continue to delight our customers. We're also focusing on data science and machine learning enhancements on pricing algorithms, network optimization, and so much more. When it comes to using tech and data to serve our customers, the possibilities are endless.
XO: Can we talk about how eliminating deadheading benefits our users while also driving sustainability?
Vinay: With fewer deadheads, there's less cost for everyone. As it becomes more economical to fly, more people will leverage our fleet. Then we add more supply, and in turn, it becomes even more beneficial to our users. It's a positive flywheel effect. In terms of sustainability, when there are fewer deadheads and more efficient positioning of the fleet, there is a reduced carbon footprint. 
XO: How would you describe the experience you want to create through technology?
Vinay: Technology can make private aviation much more accessible; we are always working to improve our digital booking experience to make it much more pleasurable for our users. My goal is to create a seamless experience from booking through your invoicing to your catering to after the flying experience.
XO: And personalization plays a big role in that, too?
Vinay: Exactly. The goal of data science is to know you so well that we can go beyond searching to discovery -  like for example, a Netflix experience. So we can understand which routes you've traveled more frequently so that we can send you notifications and offer you empty legs. We are collecting more data all the time, but we have enough right now to create a really personalized experience.  
XO: And another application of sophisticated technology is XO's "individual seats on private aircraft" capability, right?
Vinay: It's a core strength of ours because it opens up access and drives value. Central to our individual seats offering is our ability to forecast demand. So if someone buys three seats on a charter, we need to be able to predict the likelihood of selling the other seven. We can do that with 95% confidence, in many cases, by analyzing a variety of factors – including demand history, geography, time of the year, day of the week, and how far the flight is from the departure date. Our data team also looks at granular data such as "Is there an event happening in that location?" We're doing all that right here, right now.
XO: Can you talk about the integration of data and fleet expansion?
Vinay: Our machine learning model helps us balance the supply and demand curve. The need for fleet expansion is a reflection of demand. We also look at how people are moving from one place to another, which is especially relevant in a COVID world – from city to city, and cities to suburbs and exurbs.
XO: How important is scale in the data world?
Vinay: As we discussed earlier, data leads to a growth loop. So scale is critical.
Private aviation has largely been untouched by the digital disruption we've seen elsewhere - because most of it is highly fragmented. The limited supply and limited demand force the law of small numbers.
The inflection point is when you achieve the scale that Vista Global Holding has - when you have many aircraft and have a huge demand. Given our scale and global reach, Vista Global Holding is well-placed to ride the data science wave to transform the industry.
XO: Thanks Vinay. Any last words?
Vinay: I couldn't be more excited by the future, as we leverage data to change the structural frameworks of private aviation to make them more personal, more cost-efficient, more sustainable, and more open. 
If you would like to join our amazing team, please review our open positions here.
To learn more about this post, our Membership Programs, or some of our top flight routes such as Boston to Miami, Miami to Los Angeles, or New York to Chicago, please feel free to contact our team:
Schedule A Call With Our US Team
Schedule A Call With Our EU Team
Schedule A Call With Our MENA Team
XO Global LLC is not a direct air carrier and does not operate any aircraft. All flights will be operated by properly licensed US or foreign air carriers. Membership is subject to the terms of the applicable Access Membership Agreement.