Back
The Lodge at Blue Sky
Benefit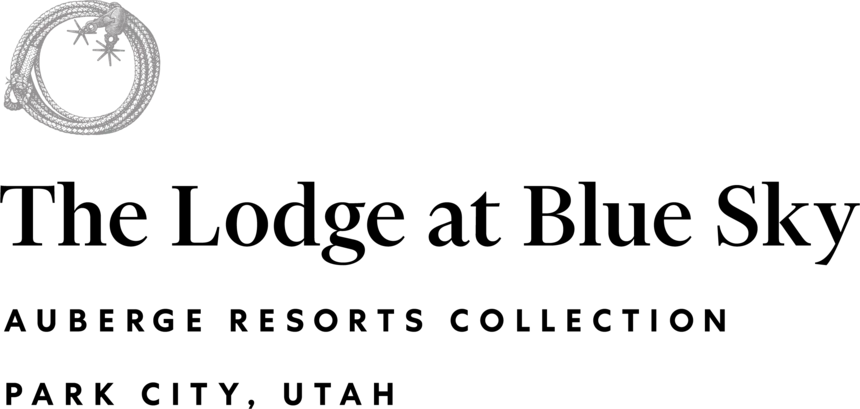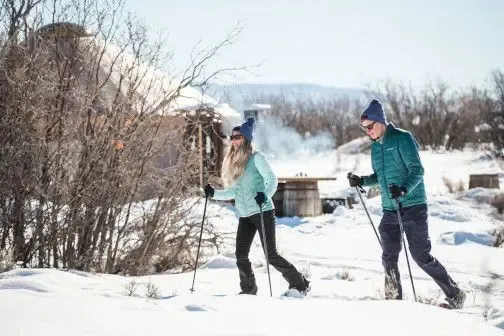 Elevated adventures
Situated on 3,500 acres of lush ranch land outside of Park City, Utah, The Lodge at Blue Sky invites guests to slow down and forge meaningful connections with the land, animals, and people that call Blue Sky home.
Owners Mike and Barb Phillips are genuine stewards of the earth. Together, they have designed five mediums through which guests can reconnect with the natural world: the understated elegance & organic architecture of Blue Sky's 46 rooms and suites; nourishing mountain modern cuisine utilizing storied, sustainable ingredients; an iconic wellness sanctuary perched at the edge of a precipice where earth meets sky; The High West whiskey distillery which lovingly crafts small batch whiskey from grain to glass; and curated adventures for guests of all ages which invoke a rich Western heritage. Blue Sky is a place of soul and spirit, located 40 minutes from Salt Lake City International Airport.
For those who truly want space, solitude, and unrivaled off-the-beaten-path experiences, Blue Sky's helicopter adventures invite you to explore further afield in Utah's remote, high-alpine wilderness areas. Higher peaks give access to endless horizons, wildlife spotting, and the chance to experience nature away from human contact. With options for heli-skiing, heli-fishing, heli-yoga and meditation, heli-hiking, heli-snowshoeing, and heli-mountain biking, Blue Sky's high-alpine adventures will take memory-making to new heights.
For more information, visit www.aubergeresorts.com/bluesky.

XO Member Benefits
XO Members are eligible for the following benefits when booking a stay at The Lodge at Blue Sky:
Complimentary room upgrade upon check-in, subject to availability
Complimentary early check-in and late check-out, subject to availability
A resort credit of $100 per room for each night of accommodations reserved, which may be used towards Blue Sky's on-property dining or at The Edge Spa.

Learn More
To learn more about and redeem this XO Member Benefit, please speak with your dedicated Aviation Advisor or email memberbenefits@flyxo.com.
COVID-19 Protocols & Travel Guidance
XO Member Benefits | Terms & Conditions
Offer is subject to availability and blackout dates.
3-night minimum length of stay required.
Offer applies to new and pre-existing bookings.
Offer is non-transferable.
Offer cannot be combined with any other seasonal, promotional, or discount offers, subject to The Lodge at Blue Sky's discretion.
Rates are not commissionable by any third party, subject to The Lodge at Blue Sky's discretion.


Disclaimer
XO Global LLC is not a direct air carrier and does not operate any aircraft. All flights will be operated by properly licensed U.S. or foreign air carriers. Member Benefits are provided by independent contractors, and XO neither supervises nor controls their actions, nor makes any expressed or implied representations as to their suitability. XO arranges Member Benefits only as a convenience for Member, and Member agrees that XO shall not be liable for any negligent or intentional acts or omissions, loss, damage, injury or delay to Member and/or Member's property in connection with such Member Benefits services. XO reserves the right to change, suspend, or terminate any of the Member Benefits at any time. All services are subject to the terms and conditions available at www.flyxo.com/legal, and such additional terms and conditions, including availability and applicable blackout dates, of the Member Benefits provider. Fla. Seller of Travel Ref. No. ST42114.