Back
10 Songs about Flying Private
Sep 17, 2021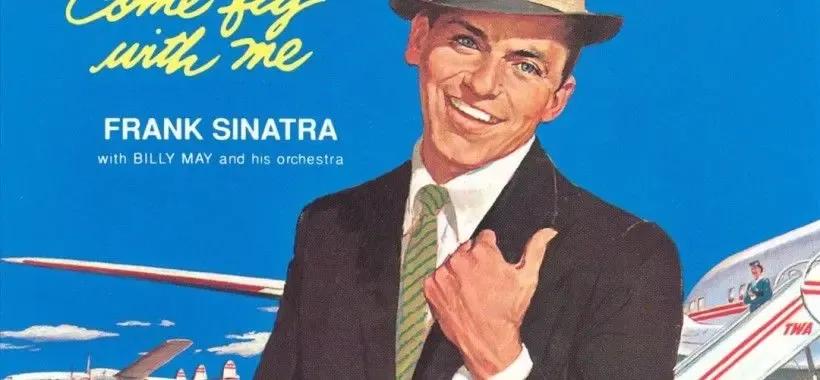 The song "Aeroplane" by the Red Hot Chilli Peppers hit the charts in 1996. The lyrics compare flying to the power of music in a bit of a dark way, as to soaring high in a plane to escape a painful reality.
This famed 1958 hit "Come Fly with Me" by Frank Sinatra was written at a time when a laidback style of traveling by air was a fresh new idea. The lyrics speak of attractive, mysterious destinations and the romantic aspect of flying.
The tune called "Flying" is an instrumental that was written and performed by all four members of the Beatles band. It was released in 1967 when it was included as one of the songs on the Magical Mystery Tour album.
The Foo Fighters' song called "Learn to Fly" was a 1999 first Billboard 100 single and became a Grammy-winning music video recognized for its amusing mockery of the movie 'Airplane!'
Tom Petty and the Heartbreakers released "Learning to Fly" in 1991, but it wasn't a huge success at the time. However, throughout the years, it has slowly become one of the top tunes on flying song lists.
One of the most worldwide recognized flying songs is "Leaving on a Jet Plane." It was first written and sung by John Denver, but the most well-known version was recorded and released in 1969 by the folk group Peter, Paul, and Mary.
Artist Jim Lauderdale won the Grammy Award for Best Bluegrass Album. The album was called Bluegrass Diaries and contained a song called "Looking for a Good Place to Land." The song is noted for being popular among private jet pilots.
Without a doubt, one of the best flying songs would have to be "Night Bird Flying" by of the greatest guitarists ever, Jimi Hendrix. The song's lyrics tell of a night bird flying through the sky at midnight.
Released in 1970, "Take Me to the Pilot" by Elton John was a modest hit that was overshadowed by another song John released at the same time called "Your Song." The lyrics speak of a metaphor of a pilot being the definitive figure of control and direction.
Carly Simon's 1972 hit "You're so Vain" has brought about considerable speculation about the character of the egotistic, private Learjet owner. Simon has yet to reveal who the song was written about.
If you would like more information about this post or XO Membership, please feel free to contact our team:
Schedule A Call With Our US Team
Schedule A Call With Our EU Team
Schedule A Call With Our MENA Team
These references and links are being provided as a convenience and for informational purposes only and do not constitute an endorsement or an approval by XO of any product, process or service, or its producer or provider. XO Global LLC is not a direct air carrier and does not operate any aircraft. All flights will be operated by properly licensed US or foreign air carriers. All services are subject to the terms and conditions available at flyxo.com/legal/. Fla. Seller of Travel Ref. No. ST