Back
Business travel is back
Sep 17, 2021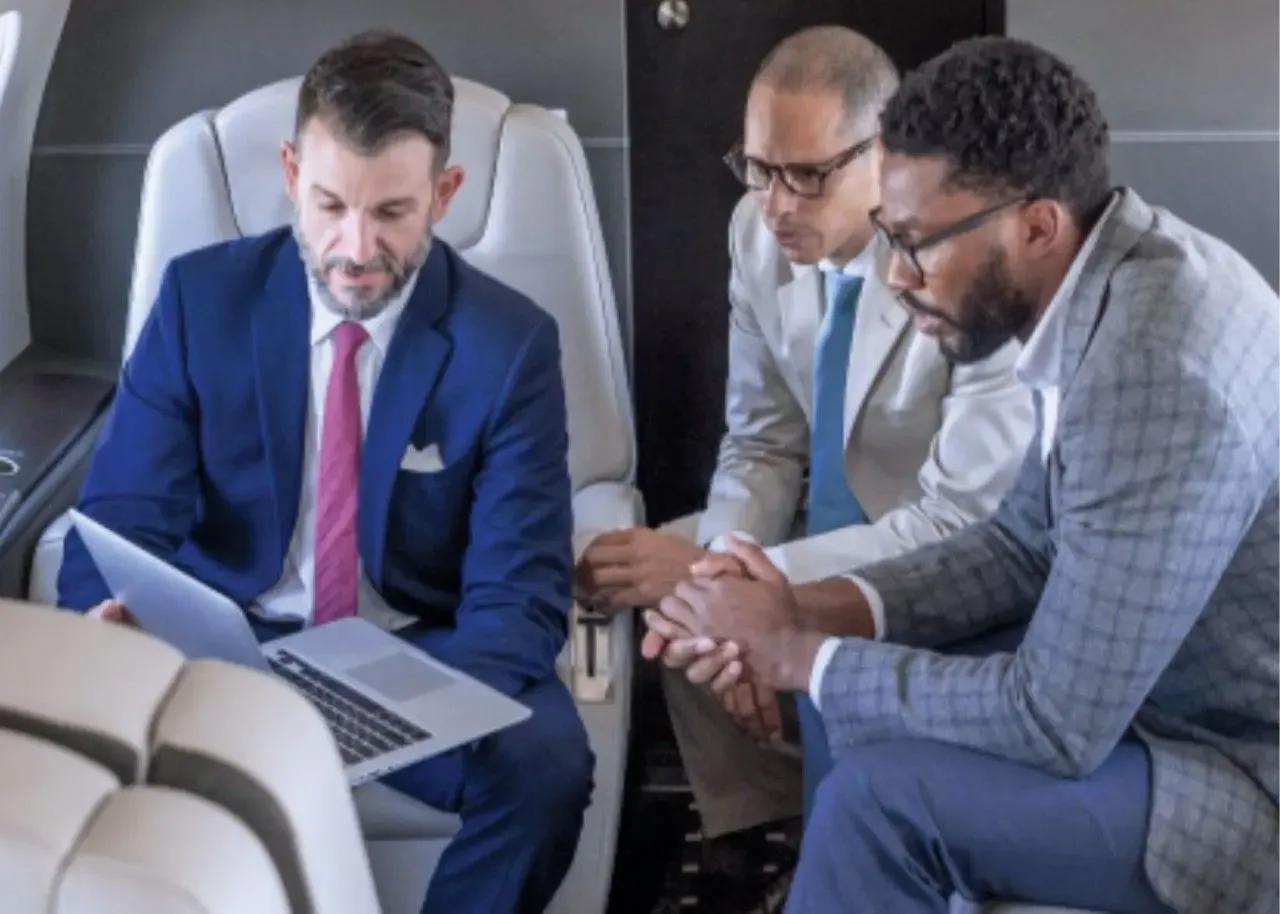 What we can say with certainty is that Zoom fatigue is real. We're missing the irreplaceable experience of meeting with clients and colleagues and spending social time with them as well.
That's why - across all sectors - the XO business flying community is taking to the skies.
In just a single month, we've seen an 80% increase from the entertainment industry, a 40% lift in hospitality, and an enormous 300% lift in biotechnology. All in all, business travel in April is up 39% from March. These numbers reflect both the opening up of America and the reality that the adoption of private aviation during the pandemic has truly become the new normal.
The extraordinary convenience, profound confidence, and productivity benefits that XO and our parent company Vista Global offer will be part of how we conduct business from now on. In the same way we've learned how productive working from home can be, flying private is an essential part of the new business culture. We invite you to speak with one of our Aviation Advisors to learn how XO can serve your needs, as we see a significant reset of how American business gets its business done.
Trusted worldwide, XO revolutionizes access to private aviation through our unique membership programs, operational excellence, and cutting-edge technology. Everything we do – such as offering transparent pricing on the XO mobile app, an unparalleled level of service, and fully refundable membership deposits – sets us apart while providing you with an elevated private aviation experience. The XO Experience.
To learn more about this post, our Membership Programs, or some of our top flight routes such as Los Angeles to New York, New York to Aspen, or Boston to New York, please feel free to contact our team:
Schedule A Call With Our US Team
Schedule A Call With Our EU Team
Schedule A Call With Our MENA Team
XO Global LLC is not a direct air carrier and does not operate any aircraft. All flights will be operated by properly licensed US or foreign air carriers. Membership is subject to the terms of the applicable Access Membership Agreement.