Back
CEOworld Names Best Private Jets for Business Leaders
Sep 17, 2021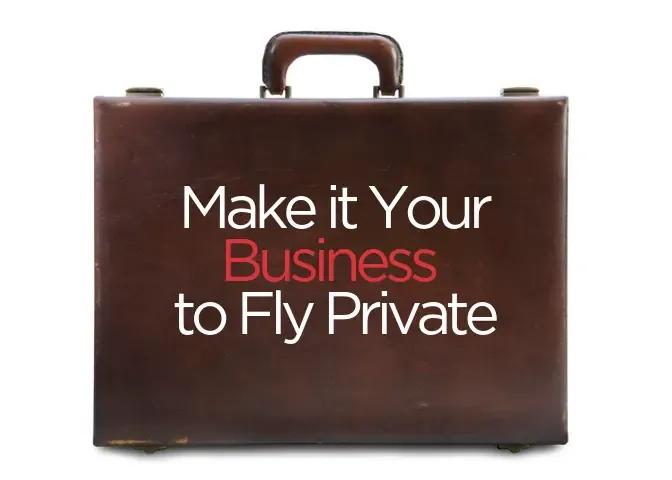 According to the National Business Aviation Association (NBAA), "Business Aviation" is the use of any "general aviation" aircraft for a business purpose.
If you think that only the largest of the large corporations make use of business aviation, you would be wrong. According to the NBAA, the vast majority of these companies – 85% – are small and mid-size businesses, many of which are based in the dozens of markets across the country where the commercial airlines have reduced or eliminated service.
In reality, any company that needs to have their executives or other members of their workforce travel extensively for business could benefit from avoiding the many hassles of flying commercial and instead utilize a private jet. Here are 10 of the best business jets on the market today, as compiled by CEOWORLD magazine.
1. Airbus ACJ350 XWB.
Price: $317 million
Passengers: 25
Range: 12,500 nm
Max speed: 525 mph
Landing distance: 6,500 ft
2. Boeing Business Jet Max 7.
Price: $88.7 million
Passengers: 200
Range: 7,000 nm
Max speed: 527 mph
Landing distance: 2,931 ft
Cabin length: 85.8 ft
3. Gulfstream G650ER.
Price: $71.5 million
Passengers: up to 19
Range: 7,500 Nautical Mile / 13,890 km
Max speed: 710 mph
Landing distance: 3,000 ft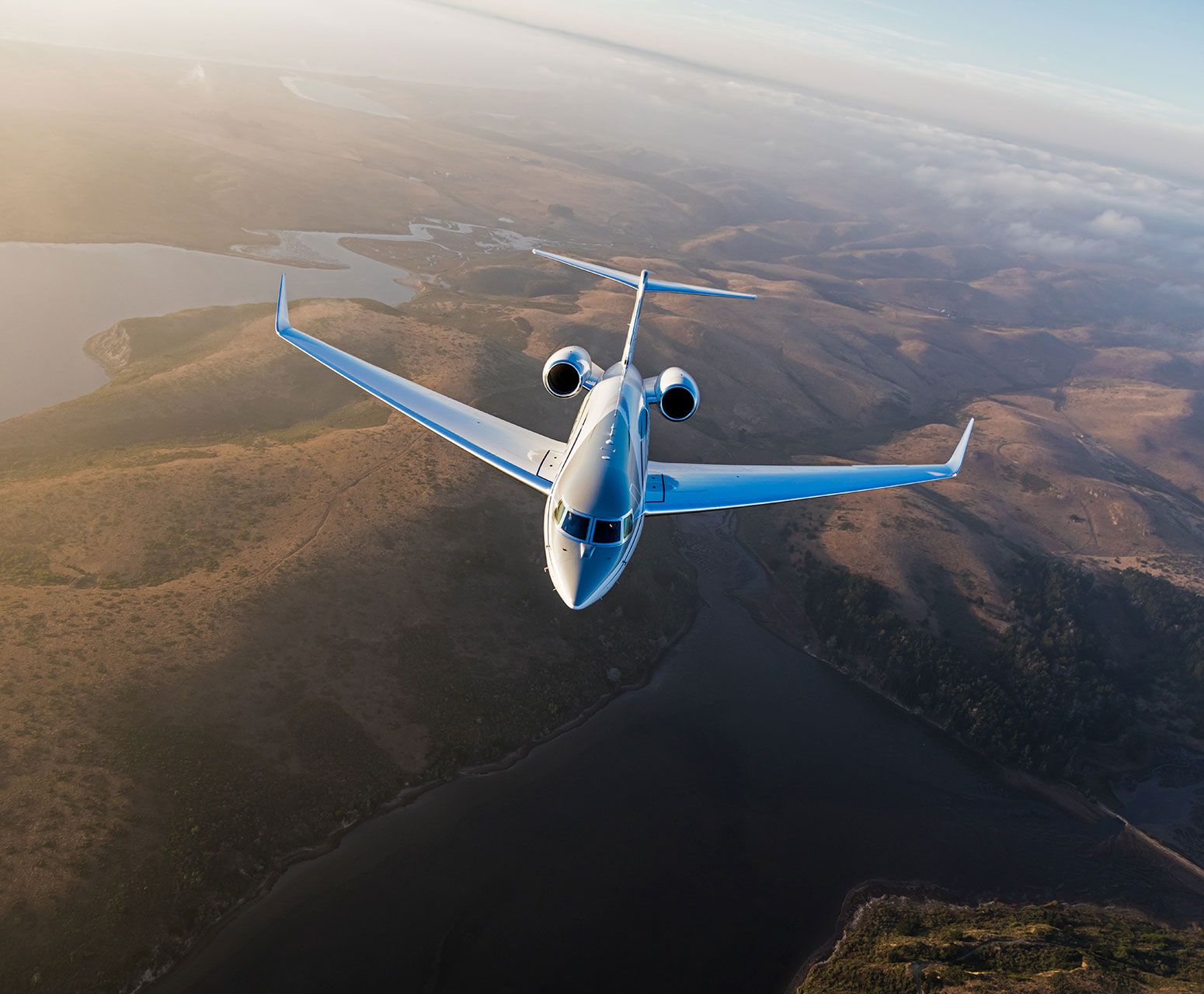 Gulfstream.com
4. Dassault Falcon 8X.
Price: $59.3 million
Passengers: 8
Range: 6,450 nm
Max speed: 425 mph
Landing distance: 2,240 ft
5. Bombardier Challenger 650.
Price: $32.7m
Passengers: 12
Range: 4,000 nm
Max speed: 541 mph
Landing distance: 2,775 ft
6. Cessna Citation Longitude.
Price: $26.9 million
Passengers: 9
Range: 3,500 nm
Max speed: 548 mph
Landing distance: 3,400 ft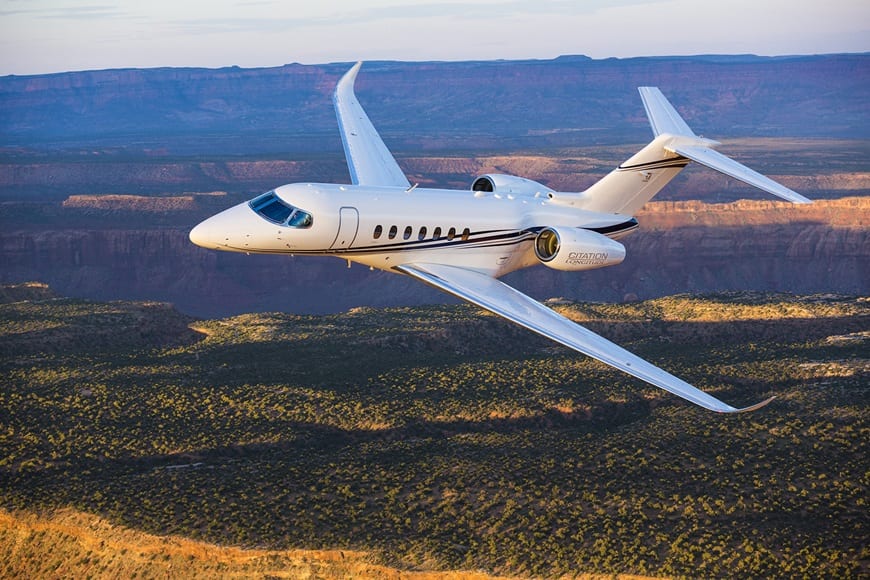 AviationToday.com
7. Embraer Phenom 300E.
Cost: $9.45 million
Passengers: 6-10
Range: 1,971 nm
Max speed: 521 mph
Landing distance: 2,220 ft
8. Pilatus PC-24. 
Price: $8.9 million
Passengers: 11
Range: 2,000 nm
Max speed: 506 mph
Landing distance: 2,375
Rate of climb: 4,070 ft/min
9. HondaJet.
Price: $4.5 million
Passengers: 5-6
Range: 1,223 nm
Max speed: 485 mph
Landing distance: 3,050 ft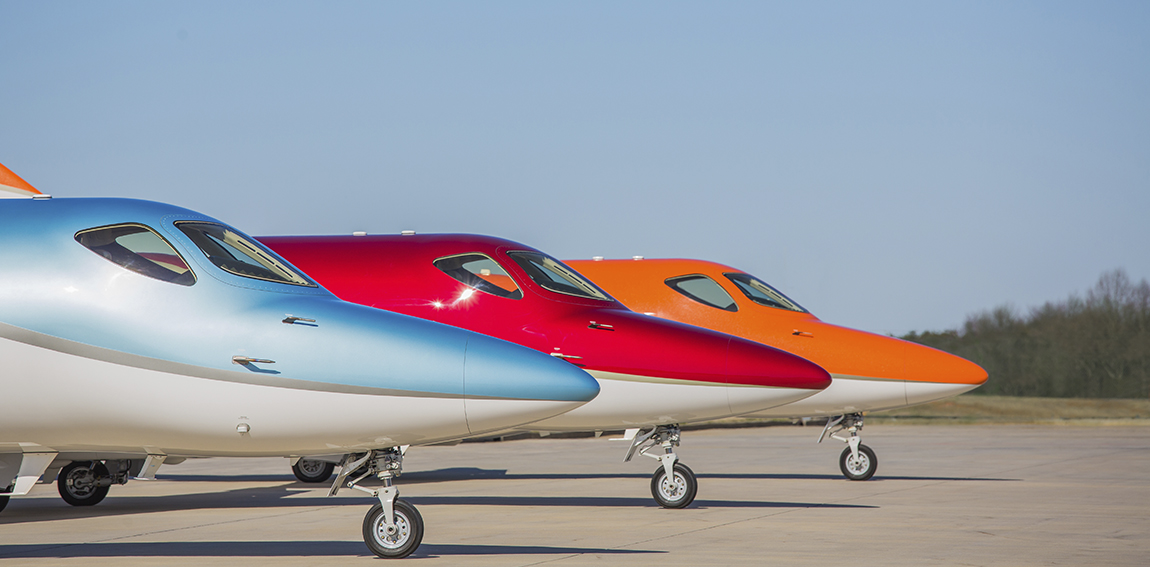 HondaJet.com
10. Cirrus SF50 (Vision Jet).
Price: $1.96 million
Passengers: 5
Range: 1,200 nm
Max speed: 345 mph
Landing distance: 1,628 ft
Safety Parachute system
Changing the Business of Business Aviation
While CEOWORLD compiled this list for CEOs who might be in the market to buy a private jet for company use, we know that today, there are many more options to fly privately. Companies no longer have to own and operate their own corporate or executive jets to leverage the many advantages of business aviation and gain access to most or all of the aircraft on this list - in fact, many of them are in the XO fleet!
XO is changing everything that even the most experienced traveler thinks they know about booking and flying on a private jet.
We are creating a better way to fly private, one that provides the private flyer with guaranteed availability of flights at market-friendly prices that are often less than any other way to book or fly privately, such as private charter or fractional jet ownership.
Over the past few years, many apps and business models have claimed to be the "Uber of private aviation," but only XO has come anywhere close to Uber's successful business model. Our on-demand solution has completely digitized the private aviation experience and provides guaranteed availability on anything from a full private charter to a single shared seat on an existing flight, all at competitive, market-favorable prices.
It is truly a revolution in private aviation.
If you would like more information about this post or any of our programs, please feel free to contact our team at +1-888-80-FLY-XO or schedule a call.
XO is a foreign air charter broker. It is not a direct air carrier and does not operate any aircraft. All flights will be operated by properly licensed air carriers or foreign air carriers. All services are subject to the terms and conditions available at flyxo.com/legal. Fla. Seller of Travel Ref. No. ST42114