Back
The Executive Jet of the Future
Sep 17, 2021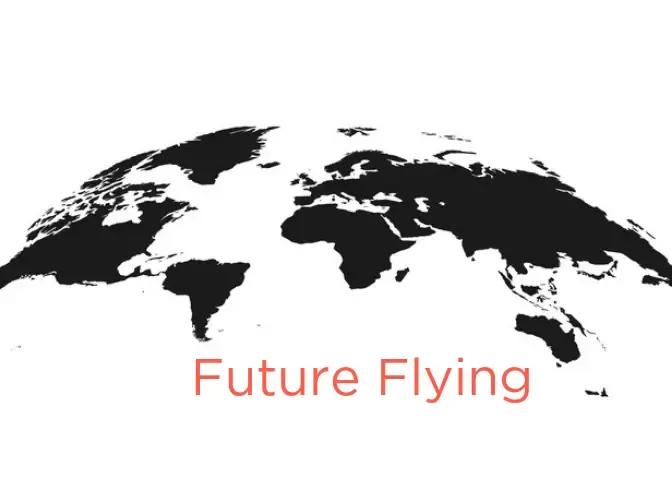 Think of an executive jet, and what image comes to mind? A sleek jet with two wings, with engines on the wings, and a backswept tail, right? That has basically been the design of private jets for decades. However, a company called SkyFan is about to turn that all on its end with its concept of the executive jet of the future.
The radical new design, which looks very little like current business jets, was first presented at Revolution. Aero Euro 2019 is an event dedicated to "out of the box" thinking in business and personal aviation.
Ryan S. Wood, Founder and CEO of Frontline Aerospace, was invited to present the SkyFan at the conference, which took place in March. Wood highlighted how the revolutionary executive jet is going to solve the long-standing challenges of business jets — range and productivity improvements, fuel efficiency, noise reduction, and landing zone flexibility.
Not Your Usual Business Jet
One look at the design concepts of the SkyFan business jet, and you can see that this is not your usual Gulfstream or another private jet. Gone are the usual backswept left and right wings, and tail assembly, to be replaced by a diamond-shaped aerodynamic design with a superconducting turbofan that provides trust from the rear. But don't let that have you thinking that makes this a "propeller" plane; it is a business "jet" in every sense of the word, with those fan-like engines able to push the aircraft to speeds of 447MPH!
"What really makes this clean-sheet design unique is the intercontinental range (4,100 nm at full eight-passenger payload, M 0.78 at FL 400) or 5,200 nm at four passengers; a thrust to weight ratio of nearly 1 to 1 at takeoff enabled by the centerline ducted fan with a 50 to 1 bypass ratio and fuel costs of a turboprop, about $1 per nautical mile,"  said Ryan Wood, CEO of Frontline Aerospace.
Wood's presentation went on to describe the SkyFan as having been "designed for eight passengers and will radically improve the overall aircraft efficiency with a mindful eye toward established passenger comfort. With a standup cabin, it is equipped with full cabin-length panoramic windows, known as "PanDow." The view is also a very impressive innovation from the passenger's perspective. These 8K displays at 275 dots per inch deliver outstanding views of the outside.  
Wood concluded his talk by saying, "Understandably, the history of aviation is littered with innovations and great aircraft designs that never made it to certification and commercialization. We recognize this and are prudently taking small steps forward in validating the design with full-scale propulsion testing, then building a single aircraft for demonstration. I welcome interested parties that may want to participate to contact me directly."
The Future of Private Aviation Today
How radically the design of executive jets will change in the future still remains to be seen. However, there is one form of radically new private aviation technology you can use today – and it sits right in the palm of your hand – the XO mobile app.
We have completely digitized how passengers can search, book, and fly on a private jet. It is truly a revolution in private aviation.
If you would like more information about this post or any of our programs, please feel free to contact our team at +1-888-80-FLY-XO.
XO may offer a number of programs, including whole aircraft charter, for which XO will act solely as your agent in arranging the flight, and Public Charters, for which XO will act as principal in buying and reselling the air transportation. XO does not own or operate any aircraft. All flights are performed by FAA-licensed and DOT-registered air carriers.