Back
Gulfstream G600 Gets FAA Certifications
Sep 17, 2021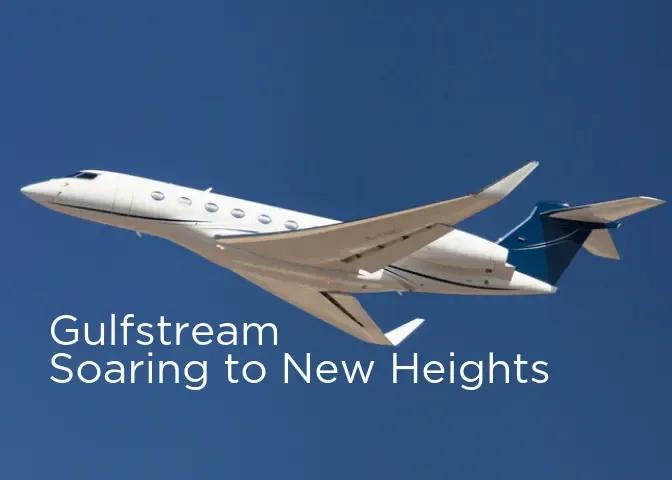 Savannah-based Gulfstream Aerospace Corp. recently announced that its landmark G600 has earned both its type and production certificates from the U.S. Federal Aviation Administration.
In a company press release, Mark Burns, president, Gulfstream, said, "Getting both authorizations on the same day is evidence of the maturity of our G600 production processes and speaks to the safety and reliability of the aircraft's design."
Burns statement continued, "Even more remarkable is the fact that we achieved these simultaneous certifications less than a year after completing another major program, certifying and delivering the Gulfstream G500, another testament to the engineering expertise and manufacturing excellence that are hallmarks of Gulfstream. The hard work by our team, including nearly 100,000 hours of 'flying' in our labs and more than 3,200 hours of flying in the air, shows our dedication to safety and our customers."
More About the Gulfstream G600
The G600 has a range of 6,500 nautical miles at a long-range cruising speed of Mach 0.85. The aircraft has already earned 11 city-pair speed records, all at Mach 0.90. Its maximum operating speed is Mach 0.925.
The aircraft also features the award-winning Symmetry Flight Deck, which includes active control sidesticks and 10 touch screens, both industry firsts. The aircraft's new interior earned top honors in Private Jet Design at the 2018 International Yacht & Aviation Awards.
The cabin can also be configured for three living areas and a crew rest area. It also has industry-leading cabin sound levels, a low cabin altitude and 100 percent fresh air, which reduce fatigue and increase mental awareness.
The G600 is the third Gulfstream aircraft model to get its FAA type and production certificates simultaneously. The first was the Gulfstream G550 in 2003. The clean-sheet Gulfstream G500 duplicated the feat in July 2018.
Something Else That's New in a Private Aviation 2019
The certification and roll-out of the Gulfstream G600 isn't the only thing making news in private aviation this year!
Another private aviation milestone for 2019 was the acquisition of XO by Vista Global.
Our on-demand solution will give you access to the world's largest private aviation community, moving more annual passengers than just about anyone else in the industry. Our members receive guaranteed availability with 24-hour notice on private charters in the continental U.S., as well as discounted rates on all shared and crowdsourced flights. On select flights, you will notice a significant discount just for being a member. This discount can range anywhere from $250 to over $1000 per flight.
With a XO Membership you join a community of savvy travelers that have found a great way to fly. We offer individual, family and business memberships, all tailored to your specific needs.
Welcome to XO, now more than ever, putting more of the world at your fingertips!
If you would like more information about this post or any of our programs, please feel free to contact our team at +1-888-80-FLY-XO or schedule a call.
The XO brand is comprised of a portfolio of companies, including XO Global LLC, XO Assets LLC, and Apollo Jets, LLC. XO Global LLC, an air charter broker, is not a direct air carrier and does not own or operate any aircraft. All flights will be operated by properly licensed U.S. or foreign air carriers. XO Assets LLC and its sister companies beneficially own or lease XO's dedicated fleet. All services are subject to the terms and conditions available at www.flyxo.com/legal. Fla. Seller of Travel Ref. No. ST42114.
All crowdfunded flights are Public Charters organized by XO Global LLC under 14 CFR Part 380. The identity of the properly licensed air carrier performing the crowdfunded flight will be disclosed once the flight is confirmed. Crowdfunded and shared flights are subject to XO's Public Charter Operator Participant Agreement.