Back
A New Way to Try XO
Sep 17, 2021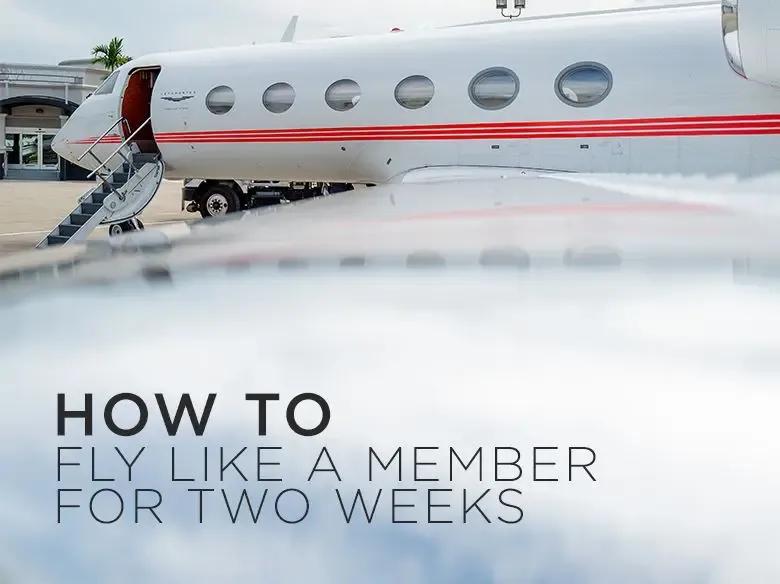 New to XO? First off, welcome. We're glad to have you (almost) onboard. There are a few things you should know before taking flight with us. 

When you choose XO, you have a plethora of flight options: from empty-leg deals to individual seats on shared flights to whole aircraft charters and virtually anything in-between. You can book these flights directly in the XO app or on the homepage of our website, the choice is yours!

And, our newest way to fly - crowdfunded flights - allows you to purchase only the seats you need, and once enough travelers fill the seat requirement, the trip is instantly guaranteed. This is just another way we continue to revolutionize and democratize the private aviation industry.

Watch this quick tutorial to learn exactly what we mean by crowdfunded flights:


Now, if you were wondering how you can save on flights before purchasing a membership plan, we just launched the perfect solution. When you go to flyxo.com, there's an option in the top right-hand corner to sign up for a 14-day trial. Just click "Enroll" and complete registration to access member prices on your first two flights for two weeks.

Once you receive the confirmation email after registering, you'll be set to book at member rates and save an average of $750 per flight. Before your trial is about to expire, give us a call to discuss our annual membership options and we'll make sure you don't miss a beat. With a membership, you'll continue to save hundreds on travel and receive access to exclusive member perks. 

All that's left to do is book your flights, sit back (all the way back), relax with a glass of in-flight champagne, and experience aviation as it was meant to be.

CLAIM YOUR FREE TRIAL
Still have questions? Feel free to schedule a call.


Membership trial not valid for current or former XO Members. This trial cannot be redeemed with any other offers. XO does not own or operate any aircraft. All flights are performed by FAA-licensed and DOT-registered air carriers. XO may offer a number of programs including private charters and Public Charters. For private charters, XO acts solely as your agent in arranging the flight. For Public Charter operations, XO acts as principal in buying and offering the air transportation. Seats made available under the Public Charter Program are subject to the Public Charter rules contained in 14 CFR 380.