Back
How to Offset Private Jet Ownership Expenses With Charter Income
Sep 17, 2021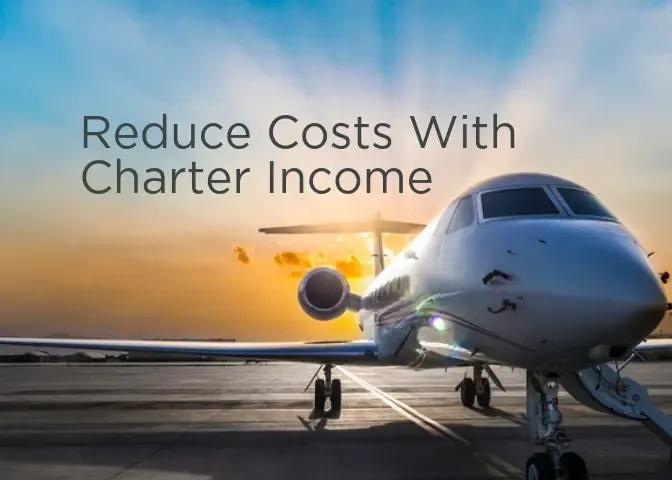 If you own a private jet, did you know that you could significantly reduce your operating expenses by making your executive jet available to private charter customers when it is not in use?
For travelers that only need to fly privately a few times a year, it seldom makes sense to own a private jet. If you need to fly only a handful of times by private jet, the many options for "on-demand" private jet charter available today are perfect for you. Still, some individuals and businesses need to fly so frequently that only owning a private plane will do.
However, owning a private jet is an expensive prospect, even for the wealthiest of individuals. The investment in a private aircraft encompasses much more than just the initial purchase price, which of course, in and of itself, is substantial.
There are the additional costs that come with owning your own aircraft, such as hangar fees, routine maintenance, crew training and certification, salary and benefits for flight crews and maintenance technicians, insurance, inspection fees, and a host of other expenses required to keep your aircraft operating in compliance and maintained at peak performance.
However, you can offset many of those costs and reduce the cost of operating your private jet by placing her in a charter fleet.
How Much Money Can I Save By Chartering My Private Jet?
How much you can generate in charter income will vary based on many factors, from the type of aircraft you have, how often you make her available to who you decide to partner with. However, generally speaking, by making it available for charter, you can expect to reduce your private jet's operating and maintenance expenses by about 80%. Given how high those costs can be, you can easily see how that translates to significant savings.
In fact, no matter how little or how much you fly your jet, chartering your private plane is an excellent way to offset many of your fixed costs. The savings can total well over one million dollars per year!
The demand for private jet charter has increased significantly in the past few years. That does not mean that someone should run out and buy a private aircraft with the intention of making a profit on jet charters – that is still not practical. However,
today is an outstanding time to own a jet and take advantage of the cost savings afforded by offering the aircraft for charter.
Creating Bigger and Better Opportunities for Private Jet Charter
How successfully you can generate charter revenue with your private aircraft depends on who you decide to partner with.
Regardless of the type of jet you own or operate, if you are interested in expanding your markets and earning charter income, there's never been a better time than now to consider becoming an Operator Partner.
By partnering with XO, you will be able to make the most of your aircraft by gaining access to the world's largest marketplace of active private jet flyers. 
"This acquisition is an important milestone for Vista Global, accelerating and executing our vision of digitizing the entire private aviation offering. Customers today want speed, reliability, and value, which in today's world is only possible with technology," said Vista Global's CEO Thomas Flohr when he announced the acquisition.
Don't be left behind and miss out on the digital revolution in private aviation!
If you would like more information about this post or any of our programs, please feel free to contact our team at +1-888-80-FLY-XO.
XO may offer a number of programs, including whole aircraft charter, for which XO will act solely as your agent in arranging the flight, and Public Charters, for which XO will act as principal in buying and reselling the air transportation. XO does not own or operate any aircraft. All flights are performed by FAA-licensed and DOT-registered air carriers.