Back
Private Jet Smackdown - Bombardier Global 7500 vs Gulfstream G650
Sep 17, 2021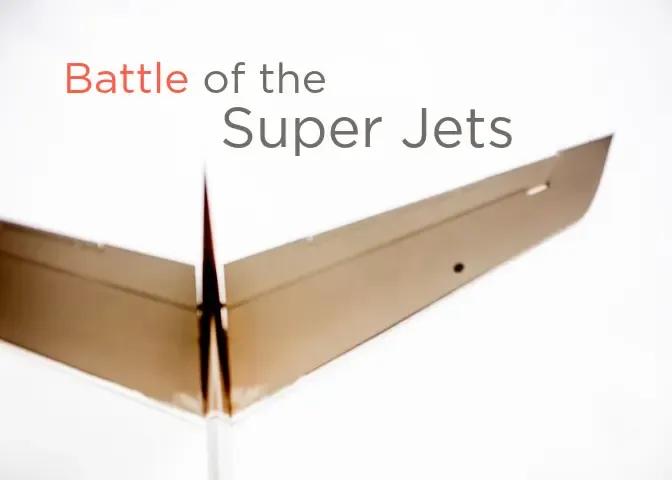 In the world of upscale luxury, there are certain names that have always been synonymous with the very best. In jewelry, that's Tiffany's, in watches, Rolex, vehicles, Rolls-Royce, or Bentley. And in the world of private aviation, Gulfstream has traditionally held space.
Since 2012, Gulfstream's ultra-long-range G650 has been known as the fastest and most luxurious of all-purpose business jets. But there's a new kid in town, vying for the crown.
Gulfstream's Canadian rival, Montreal-based Bombardier Aerospace, has recently put into service its long-awaited Global 7500 jet.  Every aspect of the Global 7500 was designed to directly challenge the G650's dominance head-on.
All is set for a battle from the ground up between the two aircraft.
The Global 7500 and G650 Head-to-Head
To the layperson, on the surface, there would appear to be very little difference between the two private jet aircraft; they look almost identical! They also stack up very nicely in terms of cost to own and operate, amenities, and other capabilities.
Although powered by different types of engines -- GE for the Bombardier Global 7500 and Rolls-Royce for the Gulfstream G650 - both aircraft are capable of carrying up to 19 passengers at speeds of around Mach 0.9, just short of the sound barrier.
Where you start to see notable distinctions is in the design details and the relative range of the two private jets.
According to CNN, Bombardier has extended the range of the Global 7500 and its sister aircraft, the Global 8000, to 7,700 nautical miles and 7,900 nautical miles, respectively.
That's enough to fly Sydney to Los Angeles nonstop and outdo the 7,000-nautical mile / 7,500-nautical mile ranges of Gulfstream's G650 / G650ER.
But does a few hundred miles in maximum range really make that much of a difference? Probably not to most private flyers, who rarely will use either of these jets to their maximum range. And while the Globals may have slightly more range, both aircraft have the same passenger and baggage capacity and fly at the same speed.
So where is the real difference? As industry experts see it, it's in the interior design.
The G650 has a few centimeters' edge when it comes to cabin width and height, but the cabin of the Global 7500 is over two meters longer, which, according to Bombardier's website, allows for "four true living spaces, a full-size kitchen and crew suite."  
The G7500 also sports a stand-up shower in its en suite -- which isn't available in the G650ER -- and a large conference suite with a six-seater table, which can also be used for a formal dining space. Bombardier has also added extra windows (now 28 in all) to compete with Gulfstream's famously light-filled cabin.
However, as appealing as these novel amenities might be, it's not yet clear whether they'll be enough to unseat Gulfstream's seat at the top.
You Always Win With XO
No matter who ultimately wins the battle of the private jets, one thing you can be sure of, when it comes to booking private air travel, you are always the winner at XO.
XO is changing everything that even the most experienced traveler thinks they know about booking and flying on a private jet.
We are creating a better way to fly private, one that provides the private flyer with guaranteed availability of flights at market-friendly prices that are often less than any other way to book or fly privately, such as private charter or fractional jet ownership.
Our on-demand solution has completely digitized the private aviation experience and provides guaranteed availability on anything from a full private charter to a single shared seat on an existing flight -- on any available class of jet -- all at competitive, market-favorable prices.
It is truly a revolution in private aviation.
If you would like more information about this post or any of our programs, please feel free to contact our team at +1-888-80-FLY-XO.
XO may offer a number of programs, including whole aircraft charter, for which XO will act solely as your agent in arranging the flight, and Public Charters, for which XO will act as principal in buying and reselling the air transportation. XO does not own or operate any aircraft. All flights are performed by FAA-licensed and DOT-registered air carriers.