Back
The Ultimate Private Jet Travel Accessories Packing Guide
Sep 17, 2021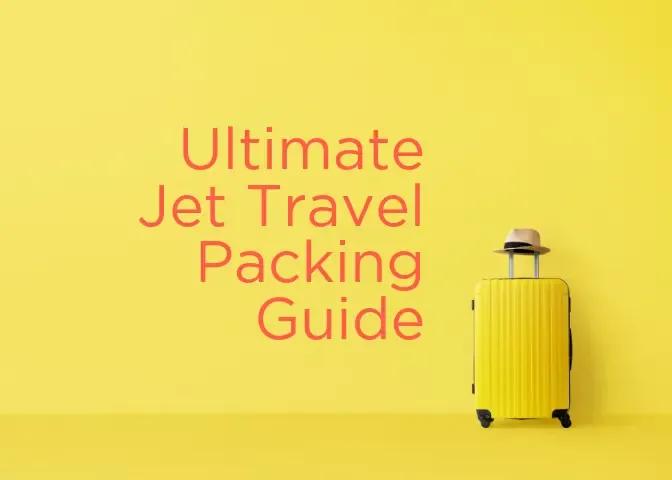 Planning a trip can be a hassle, but XO takes the stress out of flying from the ground to the clouds. If you're not sure what to pack on your next flight, let us suggest a few of our favorite luxury travel items to make your journey even more relaxing. These eight accessories will make your life easier as you enjoy your flight, no matter how long it is.
Victorinox Spectra 2.0 Luggage
The Spectra 2.0 is a hard-shell luggage collection made for travelers that want to keep everything safe and sound. The front compartments are ideal for storing your laptop, tablet, and any valuables. The built-in hanger and padded compression straps keep your garments looking fresh the entire way. Best of all, it all includes a free tracking program that helps you find your luggage should you lose it.
Burberry Zip-Up Hoodie
When you're on a flight, comfort is more important than anything else. That's why this Burberry Embroidered Logo Zip-Up Hoodie is perfect for flying. Made of 75% cotton, it'll keep you nice and warm in the cool airplane cabin but can easily unzip as you arrive in a warmer climate. For longer flights, a pair of Comrad compression socks will help keep circulation in your feet as you stay seated for a long time.
Anatomie Travel Pant
Sorry gentlemen, this one is exclusively for the ladies. The Anatomie Skyler Travel Pant is the travel staple you didn't know you needed. The unique, lightweight material keeps you comfortable all flight (and all trip) long. Complete an entire travel uniform with several Anatomie pieces that easily condense into a single packing cube.
Bose Noise Canceling Headphones
No flyer can travel without a pair of nice headphones. Bose Noise Canceling Headphones block out all distractions so you can listen to your music or even an audiobook in peace. Bose premium headphones are also built for comfort, which makes them perfect for extended overseas flights.
Slipsilk Sleep Mask
Slipsilk's luxury sleep masks are made of the finest materials that stay dry even as you sleep, leaving your skin fully hydrated. Since they're made of pure silk, they are extremely comfortable. You will barely even notice you're wearing one! You'll be able to rest up during your luxury flight so that you arrive at your destination energized and ready to go.
Hästens Travel Pillow
The best pillow to use while traveling is one similar to the pillow you sleep with at home. Hästens Travel Pillow stays compact and is easily packed in any carry-on bag until you unzip the middle. It opens up and expands into a luxurious, comfortable pillow as large and fluffy as the one you have in your bedroom.
Love Cashmere's Travel Blanket
Airplanes can get quite cold inside the cabin, but you don't want to dress too heavily when you're traveling somewhere tropical and warm. Love Cashmere's Travel Blanket is hand-made from 100% cashmere and is the perfect solution. It's lightweight and will keep you warm no matter where you are.
Dunhill Boston Holdall Bag
Your carry-on bag needs to be light enough to transport and pack into an overhead compartment easily, but large enough to store all your great travel accessories. Dunhill's Boston Holdall bag is just what you need. It has a stylish leather trim with adjustable shoulder straps, an ID tag, and even a padlock key holder. Inside, there are plenty of padded zip pockets to store anything you need to bring onto the plane with you.
No matter where in the world you're headed, remember that the ultimate travel luxury is XO -- a revolutionary private jet booking platform that connects you to thousands.
Trusted worldwide, XO revolutionizes access to private aviation through our unique membership programs, operational excellence, and cutting-edge technology. Everything we do – such as offering transparent pricing on the XO mobile app, an unparalleled level of service, and fully refundable membership deposits – sets us apart while providing you with an elevated private aviation experience. The XO Experience.
Feel like talking to someone? Contact us at +1-888-80-FLY-XO to speak to an Aviation Advisor!
The XO brand is comprised of a portfolio of companies, including XO Global LLC, XO Assets LLC, and Apollo Jets, LLC. Apollo Jets, LLC is an authorized reseller of products and services offered by XO Global LLC. XO Global LLC, an air charter broker, is not a direct air carrier and does not own or operate any aircraft. All flights will be operated by properly licensed U.S. or foreign air carriers. XO Assets LLC and its sister companies beneficially own or lease XO's dedicated fleet. All services are subject to the terms and conditions available at www.flyxo.com/legal. Fla. Seller of Travel Ref. No. ST42114.