Back
VistaJet Named One of the Best Companies to Charter a Private Jet in Hong Kong
Sep 17, 2021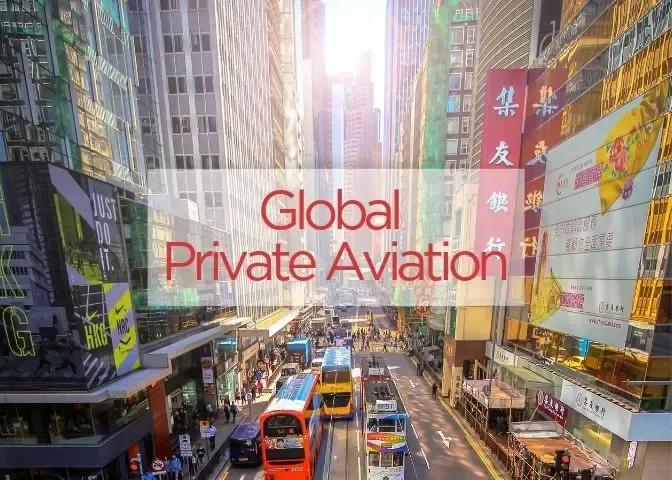 Are you looking to charter a private jet in Hong Kong? Then you need look no further than VistaJet, so says local reporter Helen Yu.
Writing in a recent piece for the Hong Kong Tatler, entitled, "How to Charter a Private Jet in Hong Kong," Yu included our sister company, VistaJet, as one of her top five companies to use to charter a jet in Hong Kong.
According to Yu, here's why:
Best for: Staying connected to your business
VistaJet gets a worthwhile mention for providing five-star global aircraft services, and it's not difficult to see why -- not many companies are dedicated to offering efficient flights over 180 countries worldwide, from Europe to Oceania and the Asia Pacific.
Known for its solid experience in arranging flights for heads of state, corporate leaders and other VIPs, VistaJet takes pride in owning the largest privately-owned Bombardier business aircraft fleet with over 70 large-cabin, long-range Global and Challenger jets.
Each jet showcases sophisticated and spacious cabin interiors, with oh-so-comfortable reclining leather seats. For busy executives who need to catch up with work while in the air, rest assured the VistaJet team are extremely vigilant in ensuring their jets are kitted out with all you need to stay connected to your business.
We of course couldn't agree more!
Jet Charter Interest in Hong Kong is Reflective of Growing Asian Market
The increased interested in private jet charter in Hong Kong, as reflected in Yu's article, is a mirror of the growing market throughout Asia for private aviation.
As we have reported earlier this year, purchases of private jets in China iare seeing unprecedented growth. According to a report issued by the research institute Hurun Report, a total of 114 Chinese entrepreneurs have purchased 164 private jets as of the end of 2017, up 35 from 2016. Out of the 114 Chinese billionaires who possess business jets, 78 claim assets over $1 billion.
According to the report, the most popular business jets among China's wealthy elite appear to be: the Gulfstream G650, the Bombardier Global 7500, the Boeing 787 business jet, and the Dassault Falcon 8X Private Jet.
China's executive jet market began in 2000, at a time when the country's economy had embarked on a rapid expansion. It was at that time that Chinese billionaires began to accept the concept of business jets and learned their unique edge in privacy and convenience and how they could improve work efficiency.
As we have reported earlier in these pages, China, Singapore, and the entire Asian market for private aviation has been growing ever since.
More Changes in Private Aviation on a Global Scale!  
The acquisition of XO by Vista Global Holdings is now complete. The launch of XO marks the beginning of a new world for all private aviation customers. Built by combining the trusted operational and customer- centric expertise of XOJET with the speed and convenience of technology originally developed by XO, the new brand will provide elevated services for On Demand private jet travel.
Welcome to XO, now more than ever putting more of the world at your fingertips!
If you would like more information about this post, or any of our programs, please feel free to contact our team at +1-888-80-FLY-XO or schedule a call.
XO is a foreign air charter broker. It is not a direct air carrier and does not operate any aircraft. All flights will be operated by properly licensed air carriers or foreign air carriers. All services are subject to the terms and conditions available at flyxo.com/legal. Fla. Seller of Travel Ref. No. ST42114