Back
Let XO get you to the world-renowned Kudadoo Maldives
Dec 6, 2022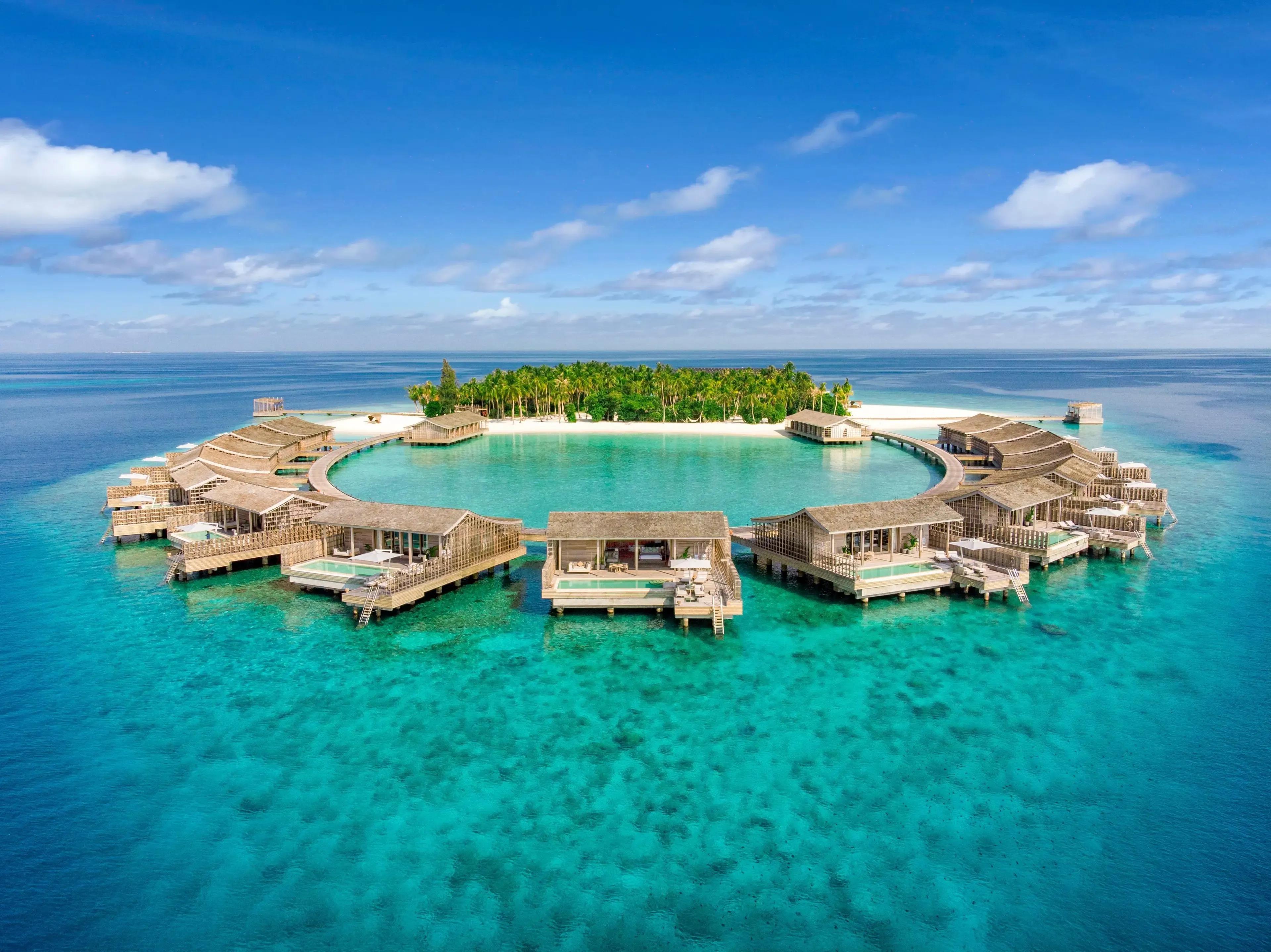 With only 15 villas suspended above the stunning waters of the Indian Ocean, Kudadoo Maldives elevates the promise of an immersive luxury experience with an abundance of privacy. XO and the Vista group are proud to continue to be the exclusive private jet partner of this award-winning global resort. 
To celebrate our ongoing collaboration, this acclaimed resort is providing additional experiences exclusive to XO Members:
• Work at the Marine Biology Centre with resident marine biologists, taking part in research, snorkeling with manta rays and turtles, and learning about the seagrass ecosystem;
• Take part in a gourmet picnic, jungle dining experience, and an infinity pool dining experience;
• Access Kuredu Island's 18-hole golf course.
XO Members are also eligible for additional Members Benefits:
• 10% off the best available room rates published on the official Kudadoo website;
• A complimentary five-course lunch for two at the 5.8 undersea restaurant, for those who reserve at least three nights of accommodation;
• Complimentary speedboat transfers from the Maafaru International Airport and complimentary seaplane transfers from Velana International airport (with a 7-night minimum stay, subject to availability).
Book your private charter to the Maldives instantly using the XO mobile app.
Please reach out to MemberBenefits@flyxo.com with any questions you may have.
XO Global LLC is not a direct air carrier and does not operate any aircraft. All flights will be performed by properly licensed air carriers or foreign air carriers. Kudadoo Maldives is an independent contractor and XO neither supervises nor controls itsactions, nor makes any expressed or implied representations as to the suitability of member benefits provided by Kudadoo Maldives ("Member Benefits"). . XO arranges Member Benefits through Kudadoo Maldives only as a convenience for Member, and Member agrees that XO shall not be liable for any negligent or intentional acts or omissions, loss, damage, injury or delay to Member and/or Member's property in connection with the provision of Member Benefits . XO reserves the right to change, suspend, or terminate any of the Member Benefits at any time. Member Benefits are subject to availability. Additional terms and conditions apply. To learn more, please contact your XO Aviation Advisor. Fla. Seller of Travel Ref. No. ST42114.