Back
The XO alliance fleet: Global accessibility, safety, and convenience
Jan 19, 2022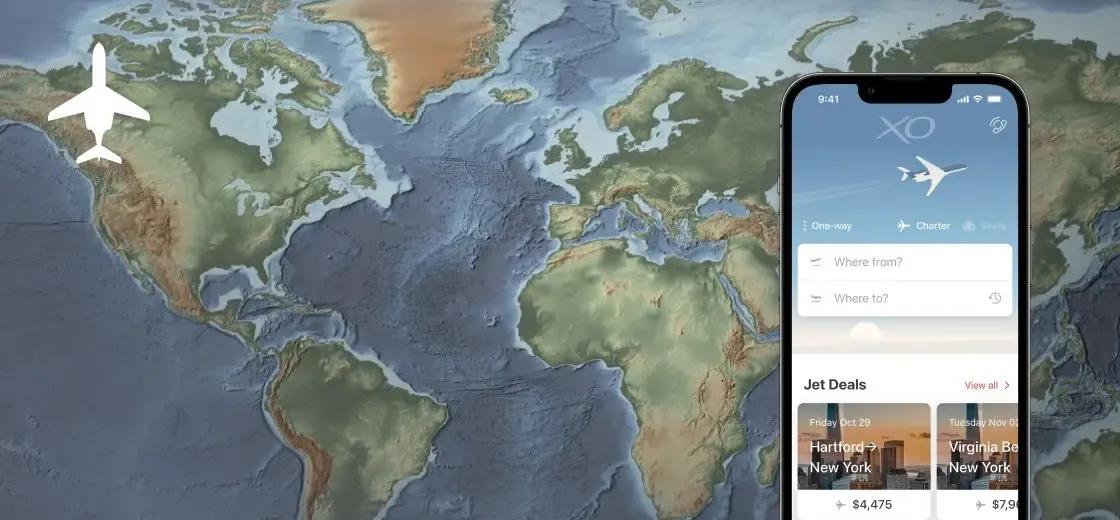 We can't imagine a better way to kick off the new year than by sharing the benefits of the XO alliance fleet with our flying community.

Technology has made it possible for XO Members and clients to charter an aircraft from our comprehensive and competitive platform, providing unprecedented benefits in terms of access and pricing. This platform includes our ever-expanding XO alliance fleet, which continued to grow in 2021, and was created to extend access – and radical convenience - for our clients, providing the ability to fly on over 2,100 private aircraft across the globe, covering the full spectrum of cabin classes.

Providing Reach and Reliability 

Our unified platform – powered by artificial intelligence and machine learning - offers the level of responsiveness and access that today's flyers demand. It's fitting that this revolutionary tool has been introduced by XO, a technology leader since we first introduced our mobile app.

Enter the origination point, destination, and arrival and departure dates. At this point, the request is instantly routed to all operators on our platform; as their quotes come in, our pricing intelligence - and the algorithms that drive it - go to work. You can also provide the number of people on your charter and any requests for a specific class of aircraft. 

We filter the data to identify the most suitable options for you, taking into account everything you've told us, and return the best solutions to suit your needs. Users always have complete visibility into every detail of each pricing option, full transparency, versus the black box that has not served the interests of flyers.

Safety First

XO puts the safety of our flying community above all else, which is why XO and our parent company Vista Global Holding have a dedicated Vendor Approval Team in place. Their goal is to ensure every aircraft meets our standards. This is no small task, but our most paramount, as we continually add aircraft ranging from light to midsize to super midsize, all the way to large cabin and ultra-long range jets, to provide flight solutions suited to diverse flight duration, routing, and passenger requirements.

Vendors may already hold aviation safety accreditations(ARG/US, Wyvern, IS-BAO) but are still required to complete our evaluation and ensure their Certificate of Insurance (COI) meets Vista's industry-leading standards. Vendors who pass on all accounts are then welcomed aboard the safety-vetted XO alliance fleet.

To learn more about this post, our Membership Programs, or some of our top flight routes such as Boston to Miami, Miami to Los Angeles, or New York to Chicago, please feel free to contact our team:
Schedule A Call With Our US Team
Schedule A Call With Our EU Team
XO Global LLC is not a direct air carrier and does not operate any aircraft. All flights will be operated by properly licensed US or foreign air carriers. All services are subject to the terms and conditions available at flyxo.com/legal/. Fla. Seller of Travel Ref. No. ST42114. All shared flights are Public Charters organized by XO Global LLC under 14 CFR Part 380.