Back
XO's year in review
Dec 29, 2021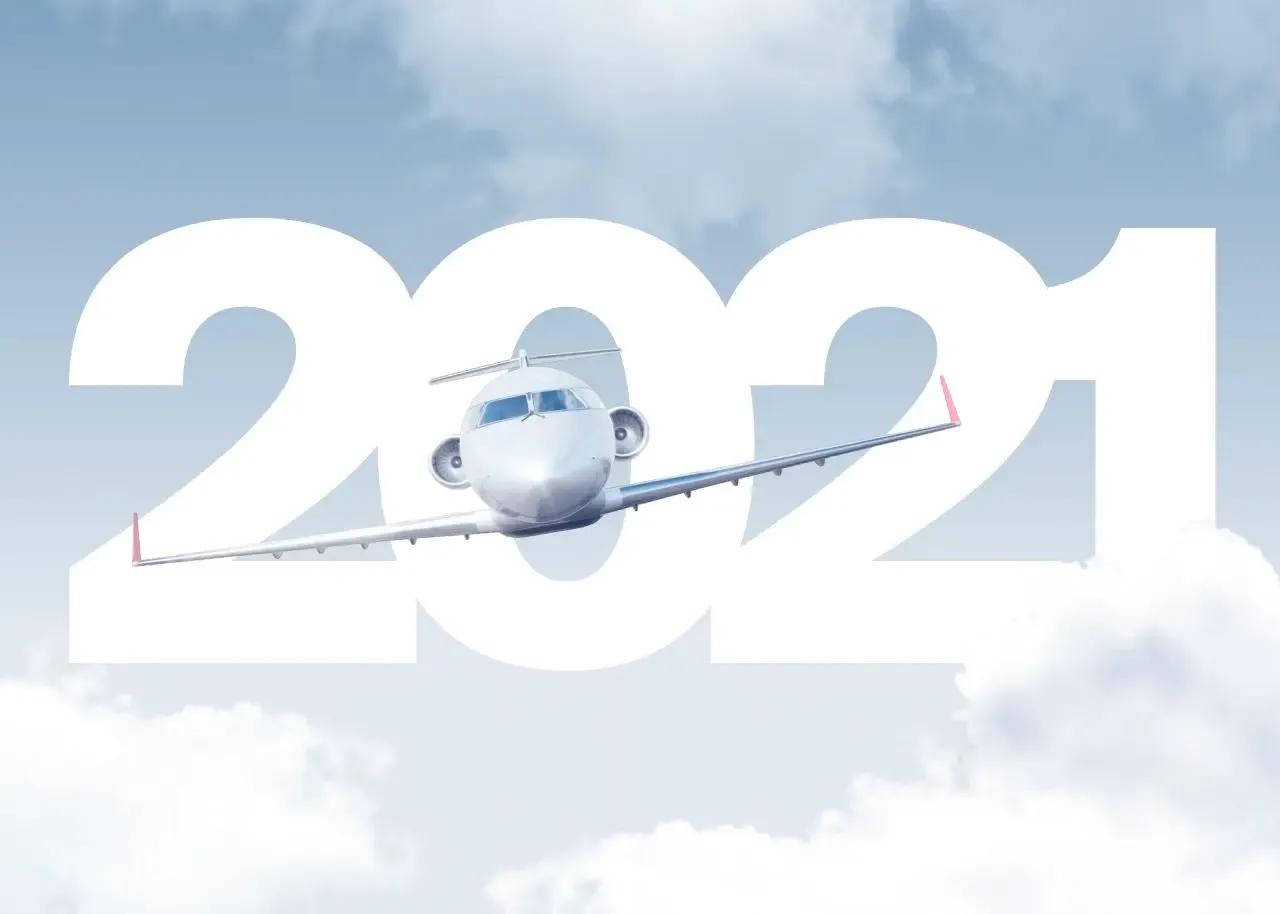 2021: A 30,000-Foot View 
2021 has indeed been a year like no other, one in which we've seen the world go from closed to open. This unprecedented oscillation has led to the continued growth of XO, as our agile platform has been able to flex with the shifts in demand that have evolved. We work every day - and night - to serve our Members and our larger community, all of whom have put their trust in us.
Before getting into the year's highlights, we'd like to extend our very best wishes to all of you for the remaining days of this year and all of 2022. May joy be written on the page of every day.
Here's a summary of some of this year's highlights that made us incredibly proud of our people who make them possible and grateful for the Members and clients we serve.
We Kept our Membership Door Open

While others in the industry struggled with supply, XO was consistently able to meet demand. In fact, we not only kept our Membership doors open, but we also added enhanced service coverage and loyalty flight credits.   
An Extended Fleet for Extended Demand 
Our ability to step up to these sudden demand surges was also made possible by a the Vista Members' fleet (formerly the XO Dedicated Fleet), which now includes the addition of light, super midsize, and large-cabin aircraft to an instantly bookable fleet.
Specifically in terms of light jets, even before the pandemic, we noted an increase in shorter duration flights, which is why we added 23 Citation jets, taking the Vista Members' fleet (formerly the XO Dedicated Fleet) up to 79 light and super midsize aircraft. We are also completing interior refurbishments across the Vista Members' fleet to ensure an unparalleled in-flight experience on every journey. 
Sharing Flights, Sharing the Future
Our shared charter service experienced unprecedented growth last year as increasingly private flyers recognized this significant transformation to private aviation. The legacy model required chartering of an entire plane, whether all seats were required or not.  Our shared charter technology turns excess seat capacity into a dynamic marketplace where flyers can search our mobile app and take advantage of this dynamic availability.
XO shared flights use artificial intelligence and predictive analytics to take on this challenge.  By offering unused capacity through our mobile app – through our shared charters - we have been able to fly an average of ten or more passengers on each shared charter flight, increasing the efficiency of seating capacity by 230%.
The environmental benefits are immediate and profound.  Having created over 1,200 shared flights, and with each one averaging ten passengers, this translates into a potential savings of around 36,000 tons of CO2*, thus putting more people in the air and taking more carbon out.
Immediate Booking Made Even More Spontaneous
XO continues to innovate, adding speed and functionality to our already legendary mobile app. Search and one-touch booking have never been more fluid from any mobile device, providing on-demand global availability across all cabin classes.
This availability has been made broader in 2021 than it ever was before. Through our flight marketplace, we can offer you access to the more than 2,100 aircraft in the safety-vetted  XO alliance fleet.  So when you search on our mobile app, get price quotes, and book, you are doing so across the entire Vista fleet.
Investing In Your On-The-Ground Experience
2021 was a year where XO doubled down on our end-to-end travel experience commitment. Specifically, we dramatically expanded our Account Management team, adding more talented individuals for help with everything from ground transportation to meeting your personal requirements, however demanding – if not unexpected – they might be. 
Welcoming More Members On Board
In 2021, XO Members arrived on our jetways from every form of private aviation - from fractional jet ownership to whole aircraft owners.  They were drawn by our flexibility, buy as you fly options, and unique membership programs. Our forward-thinking approach to private aviation is becoming more and more relevant every day, providing us with a stunning YOY increase of 77% in deposit memberships for 2021 versus the same period last year. The future of private aviation is here.
Strength Behind the Scenes
Our flying community gets to meet many of our amazing team members. But behind it all, there's a world-class leadership team making sure that XO is constantly evolving, and this year we have added to that resource, just as we've done with all aspects of our business.
Additions include Youssef Mouallem, Executive Vice President at XO, who is the primary leader outside of North America, responsible for bringing our members more availability in the Middle East, Europe, and beyond. Most recently, Youssef served as Regional Managing Director for Dyson in the Middle East, Africa, and Asia. Lynn Fischer, XO's Chief Marketing Officer - who joined us from technology innovation leader, Newlab, and mobility leader Lyft - brings a deep grasp of brand experience and community building that are being felt every day. Vinay Roy joined XO and Vista as SVP Head of Product from Apple and Qualcomm; he is an experienced data scientist whose expertise will enable us to converge efficiency, access, and value.
This team plays a critical role as we continue to elevate XO's platform and transform private aviation. We will continue to expand our team of innovators as XO continues to reshape the future of the private aviation industry.  
So as we journey into 2022, we look forward to continuing to apply our travel technology to drive innovation, further advance the industry, and build an open future of private aviation. 
Fly Beyond.

To learn more about this post, our Membership Programs, or some of our top flight routes such as New York to Miami, San Francisco to New York, or Los Angeles to San Francisco, please feel free to contact our team:
Schedule A Call With Our US Team
Schedule A Call With Our EU Team
XO Global LLC is not a direct air carrier and does not operate any aircraft. All flights will be operated by properly licensed US or foreign air carriers. Membership is subject to the terms of the applicable Access Membership Agreement.