Back
Experience Europe in America
Sep 17, 2021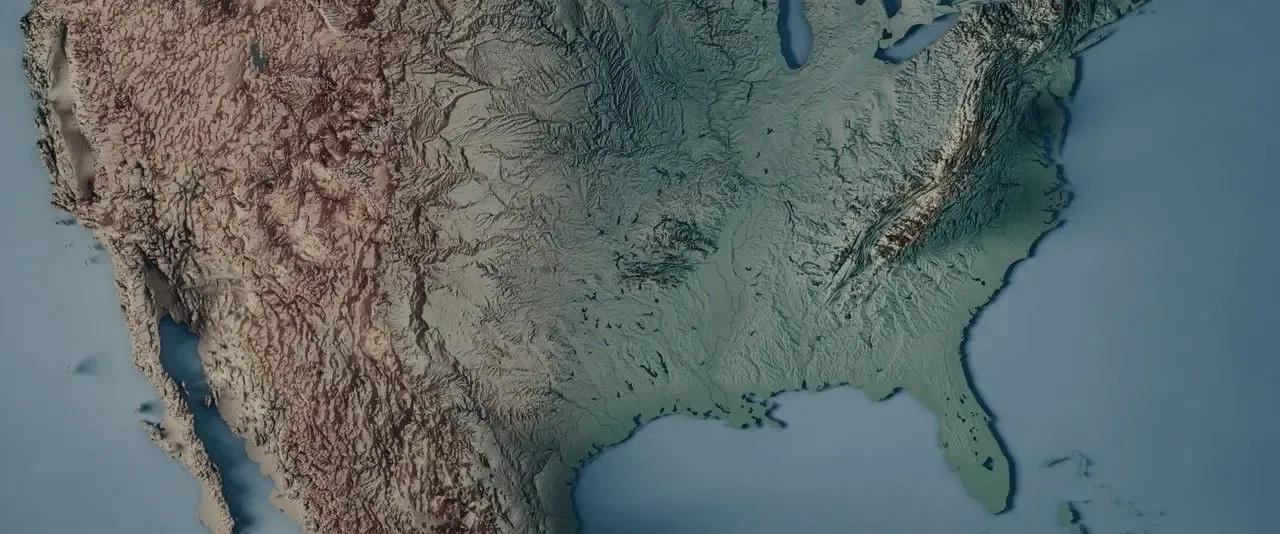 If you're longing for some European travel, even though your favorite destinations may still be off limits, there is no reason for you to completely miss out on the sights, sounds, and even the scents of the continent.
We're not talking about a virtual experience, mind you – some goggles that leave you with a bad case of motion sickness – we mean actual, physical places that have a thoroughly European vibe but happen to be right here, in America.
To help you choose the destinations that best satisfy your Euro-lust, XO and our parent company Vista Global have compiled a list of places that can satisfy even the most Europhilic of all travelers.
New Orleans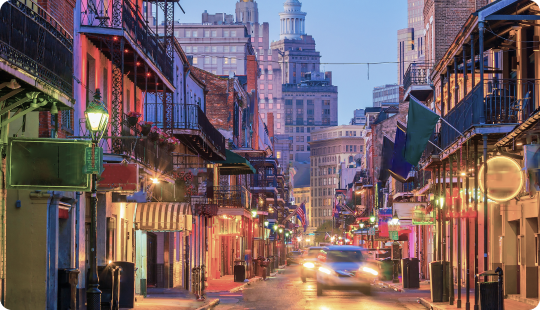 There's no better place to start than in a city that has Europe running deep in its veins. There's the French Quarter, of course, which is a National Historic Landmark, and deservedly so. The French originally populated it, but most of the historic buildings were constructed when the Spanish ran things during the late 18th century.
So you'll be soaking up French, Spanish, and local Creole culture – which includes food, art, and of course, jazz, New Orleans' gift to the world – in a way that captures the energy and diversity of Europe's most vibrant cities. And also South America's, for that matter, because many believe that The Big Easy reminds them of Rio.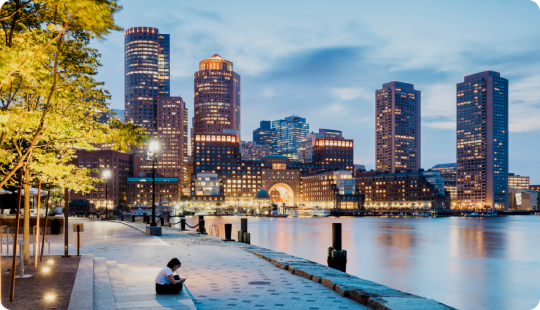 We often think first of Boston as a city known for its colonial past, its tapestry of universities, and of course, sports, sports, and more sports. But it is one of America's most European cities in its vibe and texture. To start with, age matters– and Boston is one of our oldest cities, so with its low density, historical architecture, and cobblestones streets, it exudes the deep sense of history that you find on the continent.
One of the most alluring attributes about Europe is its strong sense of neighborhoods; even in the biggest cities, you feel like you can turn a corner and step into a distinctive setting. Boston has those characteristics; it is one of the most stroll-friendly cities in America.
St. Augustine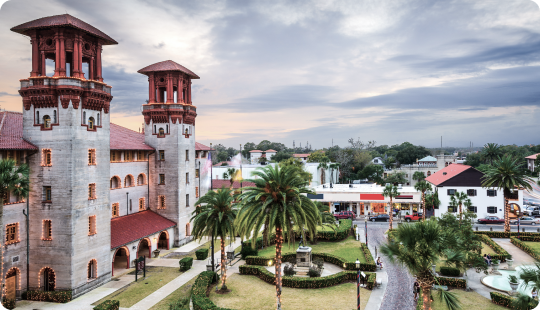 If you're looking for Euro-cred that dates back to the 16th century, let XO point you to St. Augustine, Florida, which is the oldest continually occupied European city in America. As it feels so much like Spain, you might actually decide to have dinner at 10 pm.
The charm quotient is high, with narrow streets, Spanish colonial architecture, and the Casa Monica Hotel, which was opened in 1888, making it one of America's oldest hotels.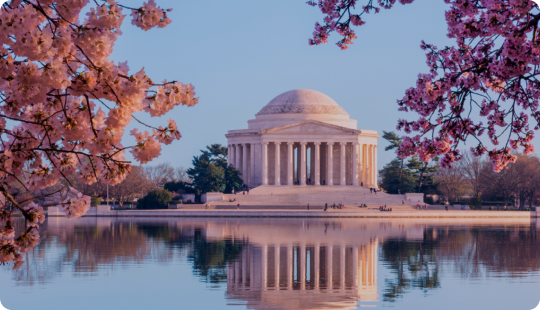 It might seem strenuously counter-intuitive to argue that the United States' capital city has a Parisian aura, but that is indeed the case. One reason is the physical layout, which Pierre Charles L'Enfant designed (who also served on Washington's staff at Valley Forge).  
The sidewalk cafes, tree-lined boulevards, and monuments everywhere contribute to the spirit of Paris, but it is the city grid that triggers the most associations. The Washington Post reported on a paper which "analyzed the geography of blocks from 131 cities and created 'fingerprints' representing how often different kinds of shapes occur. With its small, irregularly shaped blocks, the city that D.C. most closely resembles in Paris."
Calistoga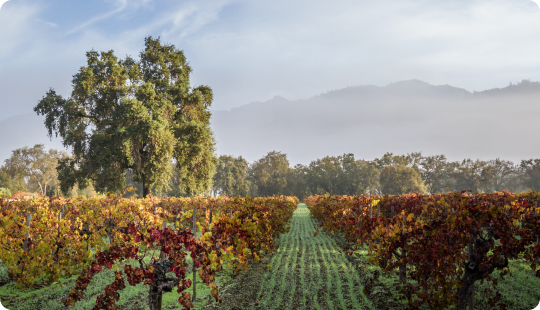 If you're looking for more of a countryside sensibility, Calistoga – located in the Napa Valley – conjures up an immersive Mediterranean spirit. The rolling landscape is evocative of Tuscany, especially if you stay at the stunning Castello di Amorosa – which will have you reaching for your passport; there's also a splash of the South of France.  
You'll also find hot mineral springs, which, to add to your geographic confusion, the travel website Afar writes are reminiscent of "the Czech spa town Karlovy Vary."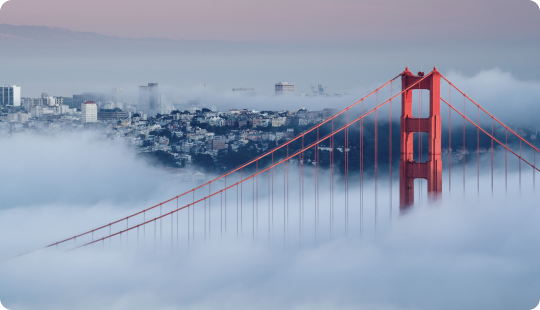 This city is ultimately projective: it is what you make it. For that reason, it is quintessentially American, and its very "mishmash of world cultures" – as Travel and Leisure puts it, makes San Francisco so globally complex. The magazine says that the city has a Mediterranean and "vaguely Greek" feel – with hints of Barcelona – while Marie Claire says that if you like San Francisco, you'll love Lisbon, where there are "uncanny similarities" due to terrain and architecture. Let us know which European city it reminds you of. For us, it's Melbourne, which has been called the San Francisco of Australia.
We would be remiss if we didn't close without acknowledging smaller American cities that were founded by immigrants and remain charming, root-clinging towns. They have a sufficiency of architectural, culinary, and retail quotes to remind you of the real thing across the pond.
New Glaurus, Wisconsin was a mid-19th century Swiss settlement and still maintains its founding DNA. Tarpon Springs, Florida has been compared to Santorini, in large part because of the Greek sponge divers who settled there in the 19th century. And Solvang, California was founded in 1911 by Danish immigrants who couldn't take one more Midwestern winter and moved west to settle in the Santa Ynez Valley.
By next time this year – or hopefully sooner – our beloved European cities and towns will be throwing their arms open wide for us, and of course, XO will be poised to whisk you there. Till then, we're standing by to bring you the best of the world, Ameropean style.
To learn more about this post, our Membership Programs, or some of our top flight routes such as Dallas to South Florida, Munich to Geneva, or Cyprus to St. Petersburg, please feel free to contact our team:
Schedule A Call With Our US Team
Schedule A Call With Our EU Team
Schedule A Call With Our MENA Team
XO Global LLC is not a direct air carrier and does not operate any aircraft. All flights will be operated by properly licensed US or foreign air carriers. Membership is subject to the terms of the applicable Access Membership Agreement.