Back
Experience worry-free and tax-free private travel
Sep 17, 2021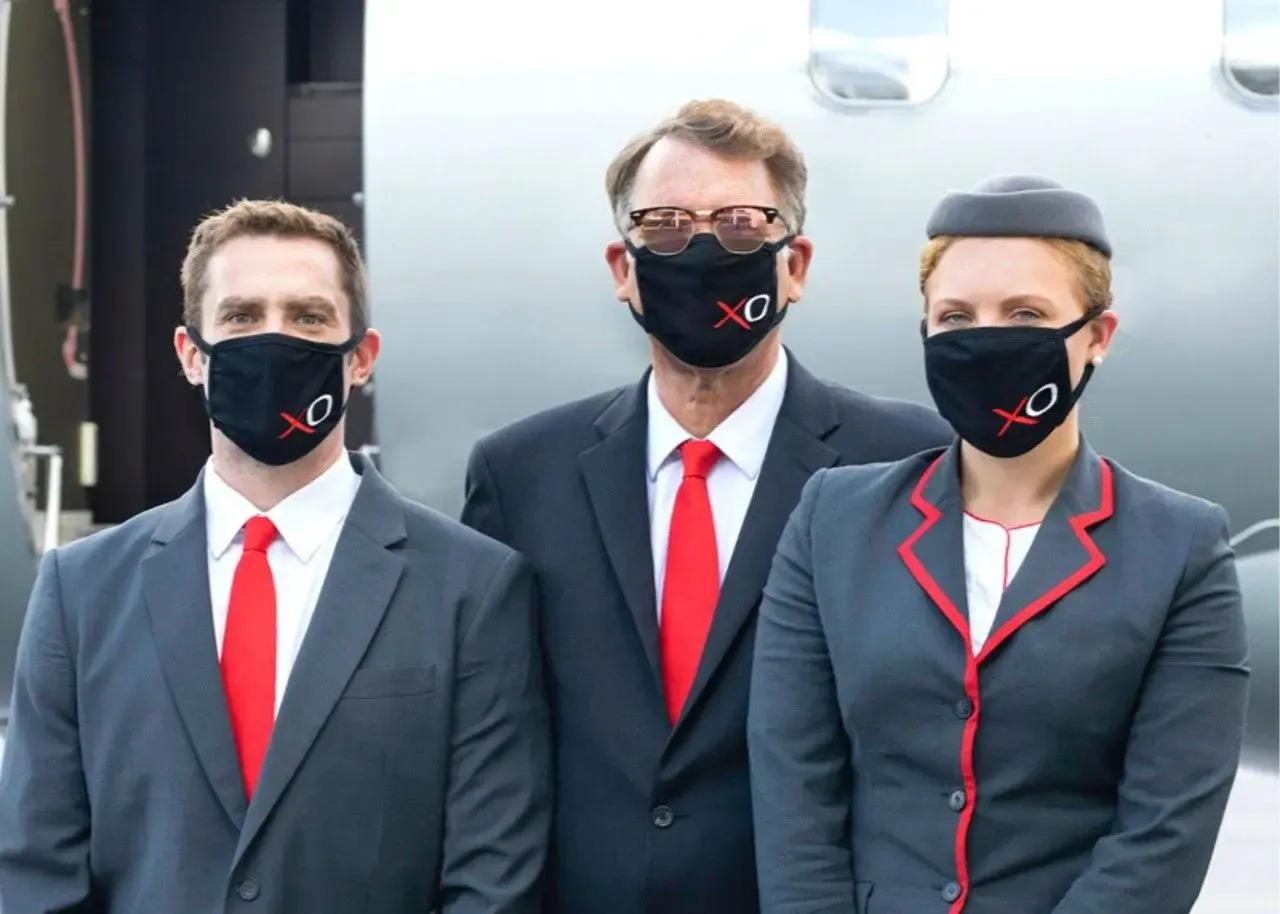 "XO made our family feel safe on every step of our journey." We hear praise like that a great deal and it's always gratifying. XO and our parent company Vista Global  take our responsibility to our flyers, the pilots, and the crew with the utmost dedication. As you book your holiday travel, you may still be deciding between flying commercial or private. We'd like to remind you of what XO does to ensure that you have the safest experience possible. You may have read that flying commercial can involve more than 900 touchpoints; no matter how diligent commercial aviation is, these are hard to avoid. The XO Experience involves significantly fewer touchpoints than if you were to fly commercially. Below, you'll find just some of the safety precautions we have in place:
Disinfecting the aircraft in our group-owned fleet before and after each and every flight 
Constantly replenishing the cabin air with fresh air from outside
Long-lasting antimicrobial treatments applied regularly to surfaces
Each passenger must confirm that they are in good health at least 24 hours before their flight
Aircraft stocked with personal protective equipment and hand sanitizer (but we'll look the other way if you bring your own antibacterial wipes aboard)
Catering served in sealed containers
Daily temperature checks for the pilots and crew
Passengers control the amount of interaction with the crew
Speaking of the end of the year, we'd also like to remind you that there are only two weeks left to book travel for any time in 2021 without incurring any FET taxes. All you have to do is book and pay now for your future travel. This offer expires at the end of December. If you cancel your flight, you'll get a full refund. If you change your flight to one that costs more, only the additional amount will be subject to tax. Safe travels.
To learn more about this post, our Membership Programs, or some of our top flight routes such as Maldives to Singapore, Marrakesh to Malaga, or Seoul to Taipei, please feel free to contact our team:
Schedule A Call With Our US Team
Schedule A Call With Our EU Team
Schedule A Call With Our MENA Team
Payment of the total flight cost must be remitted to XO in cleared funds within twenty-four hours of the time of booking in order to avoid Federal Excise Tax ("FET"). Once the flight is confirmed, any changes to the flight date or route requested by you and confirmed after 12/30/2020 that result in additional cost will trigger assessment of FET on the additional cost only. This promotion shall be deemed automatically withdrawn upon amendment or termination of the CARES Act FET holiday. XO Global LLC is not a direct air carrier and does not operate any aircraft. All flights will be operated by properly licensed U.S. or foreign air carriers. XO reserves the right to change, suspend, or terminate its flight services at any time. All services are subject to the terms and conditions available at www.flyxo.com/legal. Fla. Seller of Travel Ref. No. ST42114.